SECAD Partnership has published a Review of 2016-2017, presenting highlights and impacts of our work supporting enterprise, enabling employment, connecting business and community, community development and environment in South and East Cork and beyond.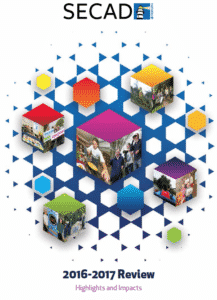 SECAD is proud of the commitment,  energy and passion of our team and our work with our clients and partner organisations.  In 2018, SECAD will again strive to provide a range of innovative rural development and social inclusion supports to motivate and enable our communities to create a more vibrant, sustainable and inclusive society.
We look forward to continued partnership and support to help us continue to deliver exceptional service to our clients and to be a leading and creative European community development organisation.
SECAD Partnership Review of 2016-2017 – Highlights & Impacts