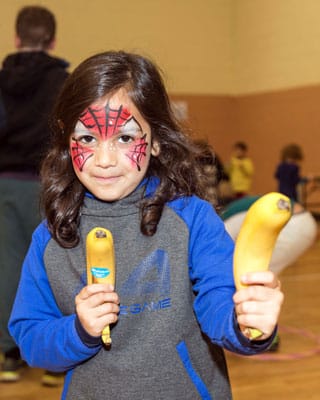 Managing the Community Food Initiative on behalf of safefood
The Community Food Initiatives (CFI) programme is funded by safefood and has been administered by SECAD Partnership (SECAD) since 2016. The purpose of the CFI is to positively influence the eating habits of low income families and to identify and promote best practice in local communities.
safefood was set up under the British-Irish Agreement and is an all-island implementation body with a general remit to promote awareness and knowledge of food safety and nutrition issues on the island of Ireland (IOI). Organisations delivering the programme are called CFI Leaders and are from both Northern Ireland (NI) and the Republic of Ireland (ROI); five projects in NI and nine in the ROI.
What we do
SECAD has worked with safefood to develop and deliver the CFI and provides a link between safefood and the CFI Leaders. Each CFI Leader has a 'social inclusion' focus and experience of working in communities. SECAD empowers CFI Leaders to act as champions for the CFI in their own local areas. This is achieved through the CFI Leaders developing strategic links with key agencies and delivering a combination of community events and smaller initiatives with target groups.
Click here to find out more about safefood's Community Food Initiatives
Find out more about this initiative, contact: Sinéad Conroy at 021 461 34 32 or sconroy@secad.ie