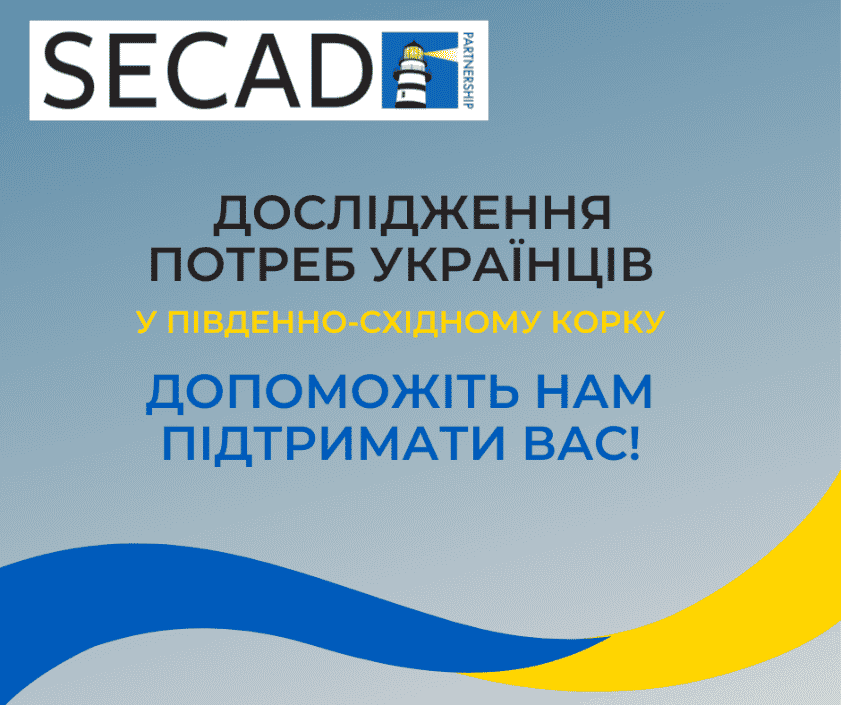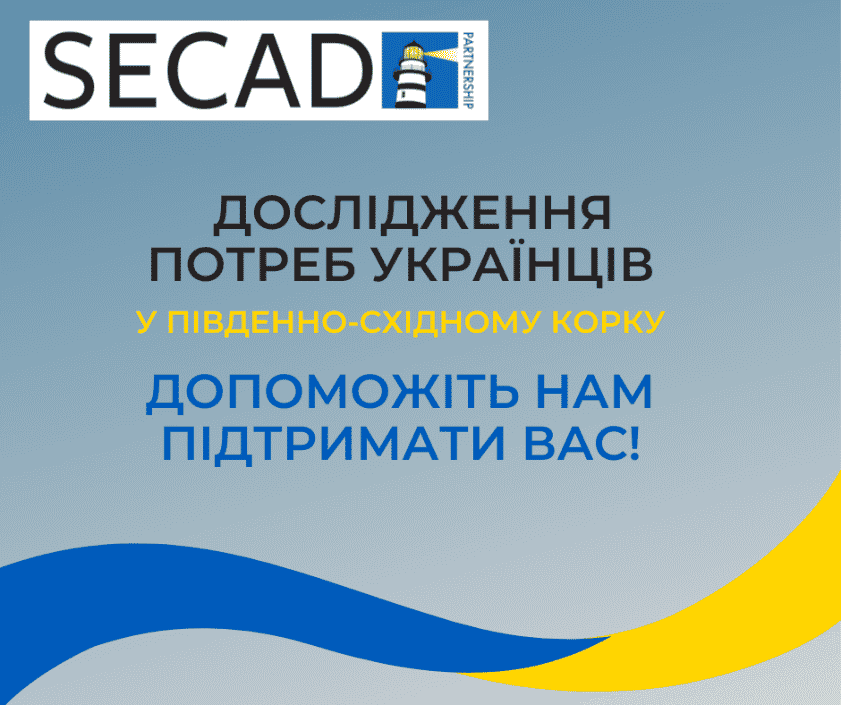 If you have recently arrived in Ireland from Ukraine and are living in South & East Cork, we would be grateful if you could take part in this survey.
SECAD Partnership is carrying out this survey to determine the specific needs of Ukrainian refugees who have recently arrived in Ireland. The information sought in the survey should help SECAD to formulate a more effective and efficient support package to enable the Ukrainian people living in the area to access employment, training, and volunteering opportunities.
The survey will also help to determine the level of English proficiency, and needs which may arise, as well as assessing the level of current integration into the local community and on that basis, what support SECAD and other organisations can provide to support integration going forward.
Support from the Community
We also hope to facilitate people living in the local areas to come together to work on new projects and initiatives which will support Ukrainians during their time in Ireland.
An additional outcome is to identify Ukrainian volunteers across the community to come forward to work on integration initiatives (including English language supports, orientation for new arrivals, sporting/leisure activities in accommodation centres, etc.)
To take part in the survey, please follow this link: Survey for Ukrainian People
If you would like further information, please contact SECAD at 021 461 3432 or info@secad.ie.