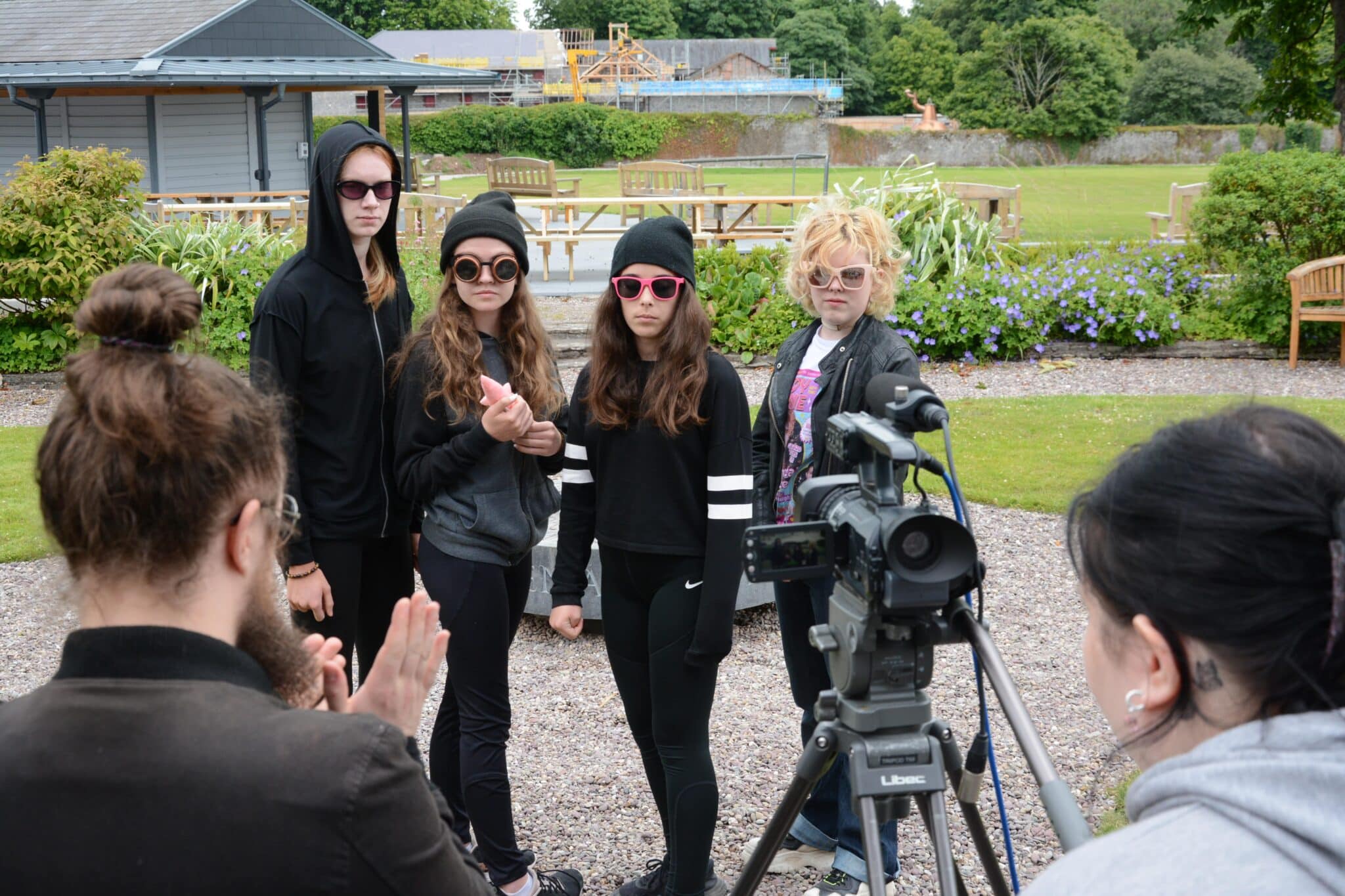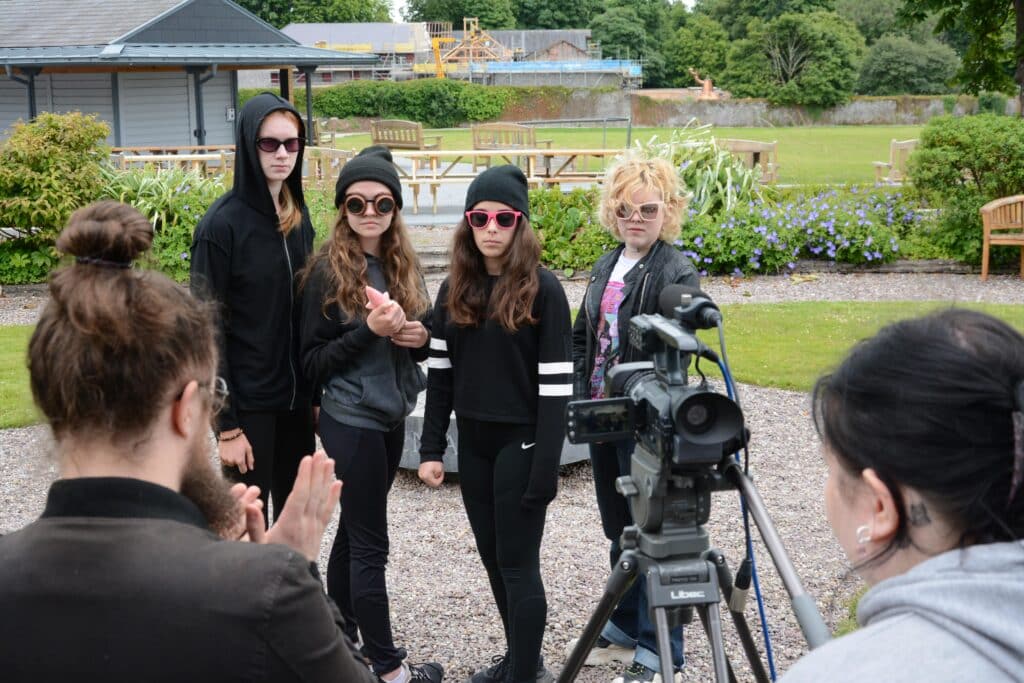 The Cork Young Filmmakers Summer Film Week in Midleton took place last week which provided 15 young people between the ages of 14-18 with the opportunity to develop their filmmaking skills. Cork Film Centre was delighted to bring back in-person training which provided the participants with the opportunity to meet and work with other filmmakers.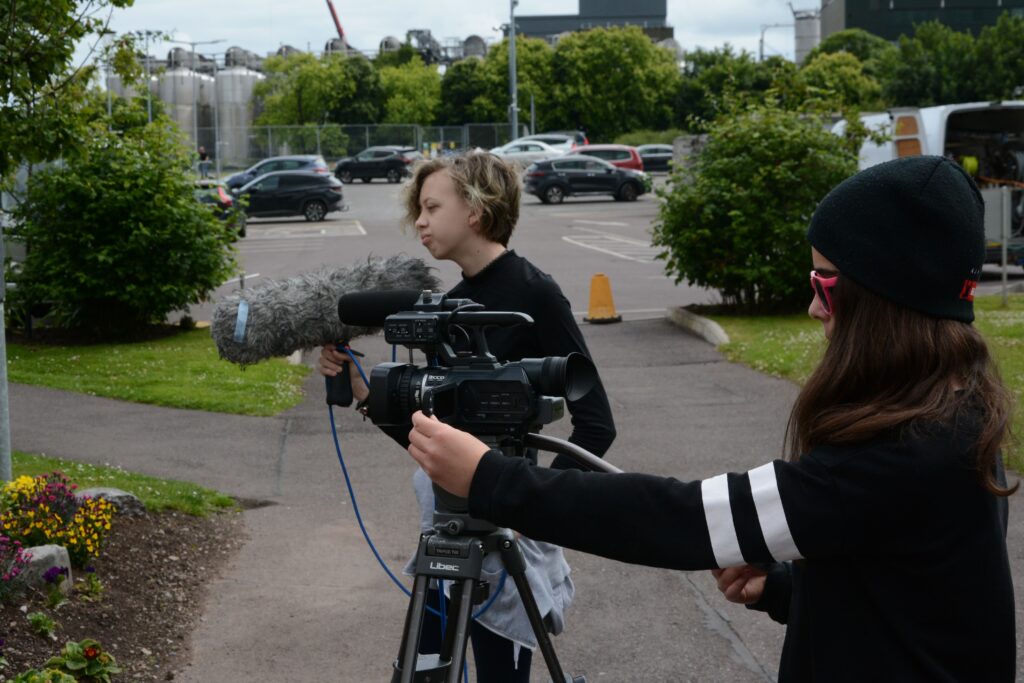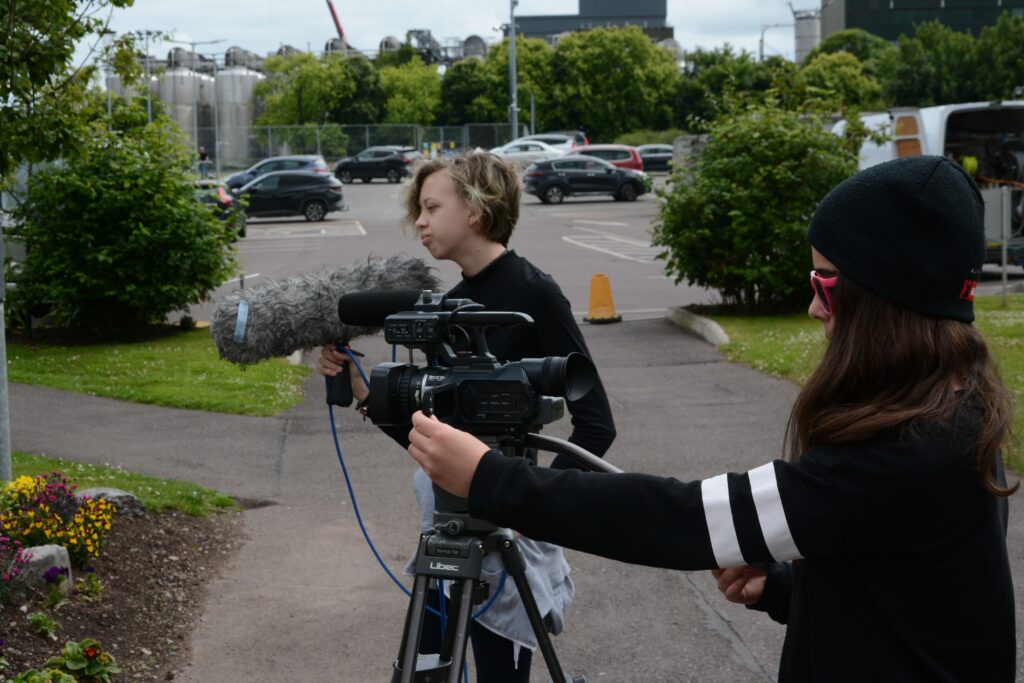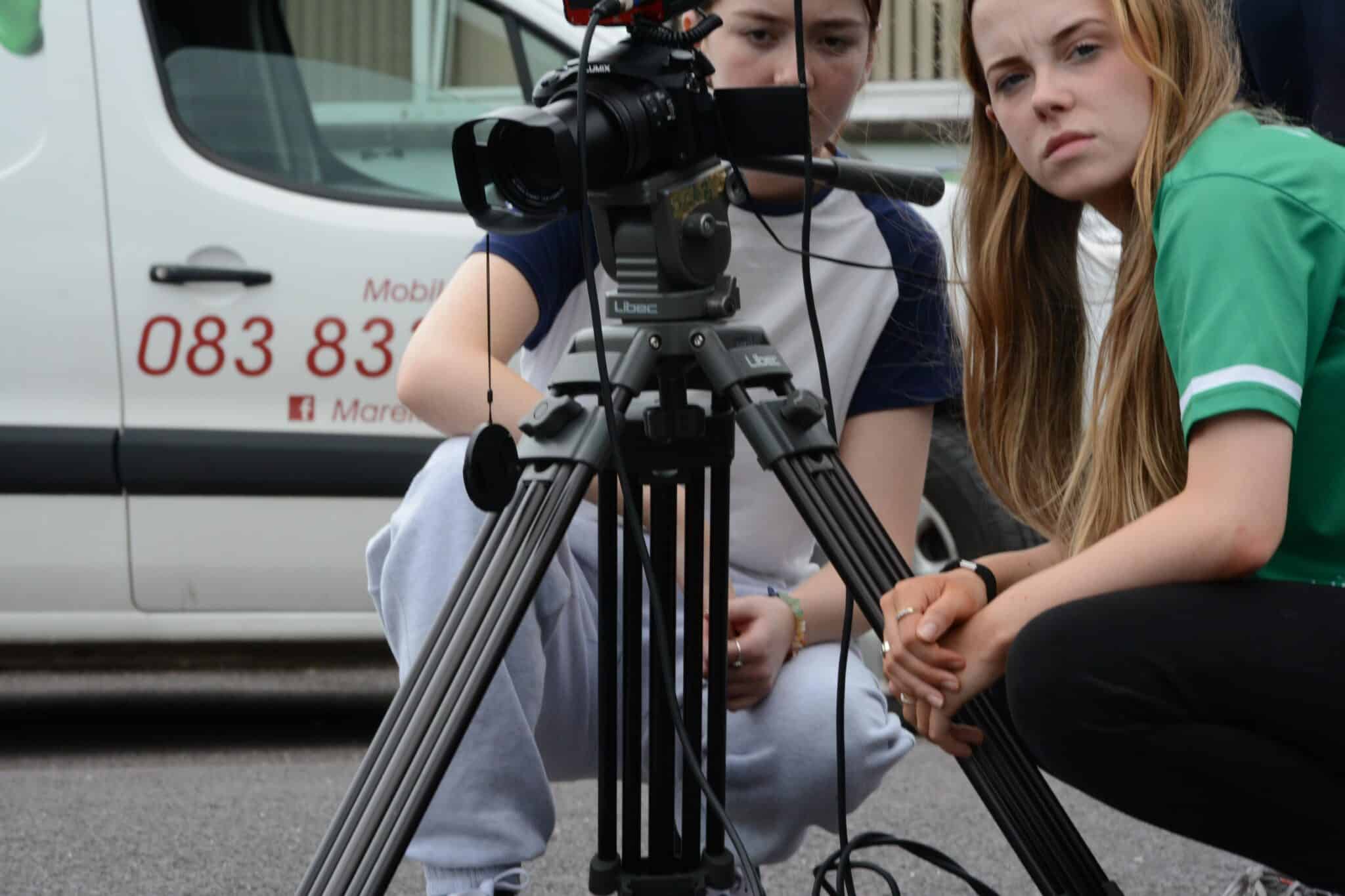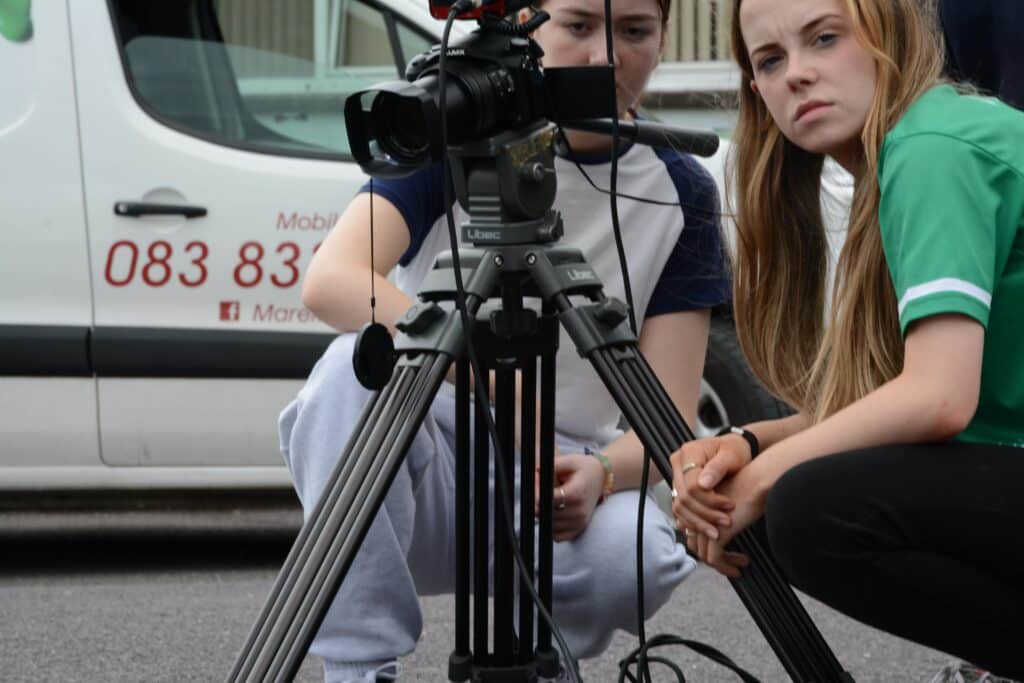 Each day was packed with practical activities which allowed the participants to explore a wide range of filmmaking skills from writing and directing and acting, to cinematography, editing, and creating soundtracks. The young filmmakers had the opportunity to develop their craft using professional equipment provided by Cork Film Centre.
The Cork Film Centre tutors mentored the participants through the process of making a short film from start to finish, and each participant took part in every element of the film shoot. The participants worked as a team to shoot and edit the short film, rotating crew roles in order to get the experience of filmmaking as a crew. Everyone got to try out different roles from script to directing, light, sound and edit.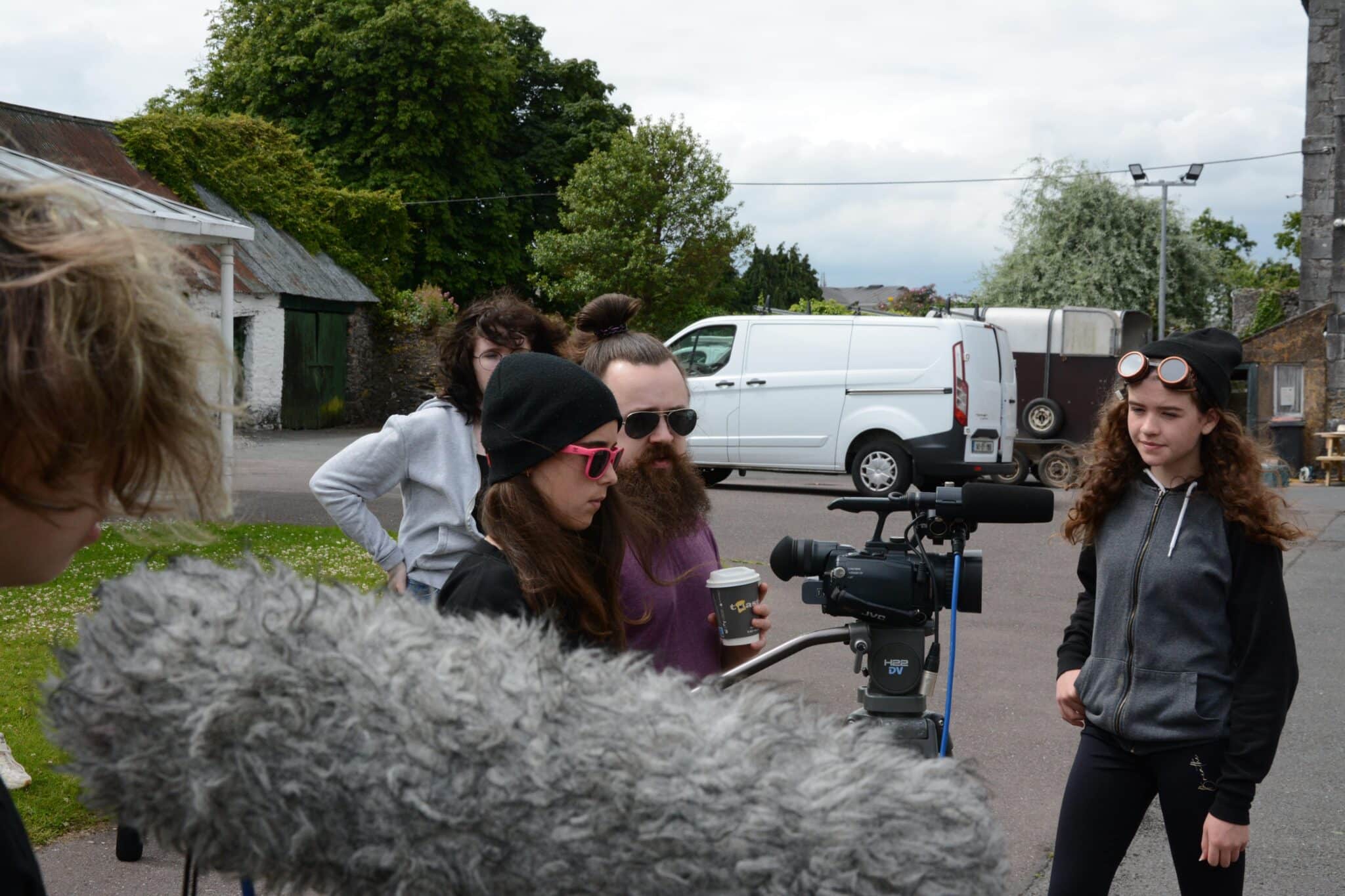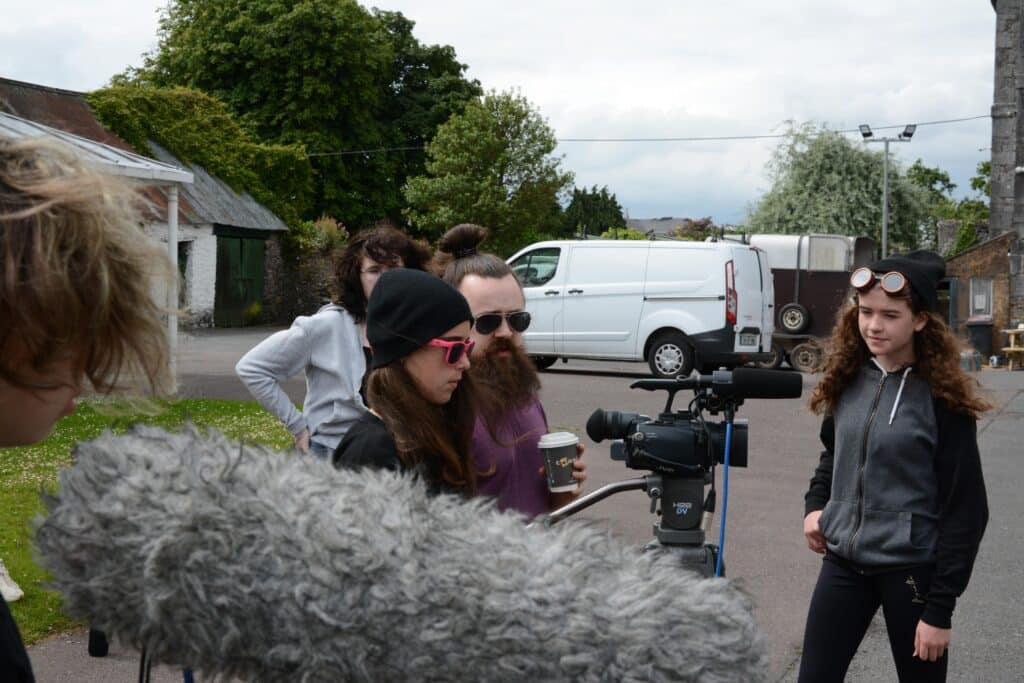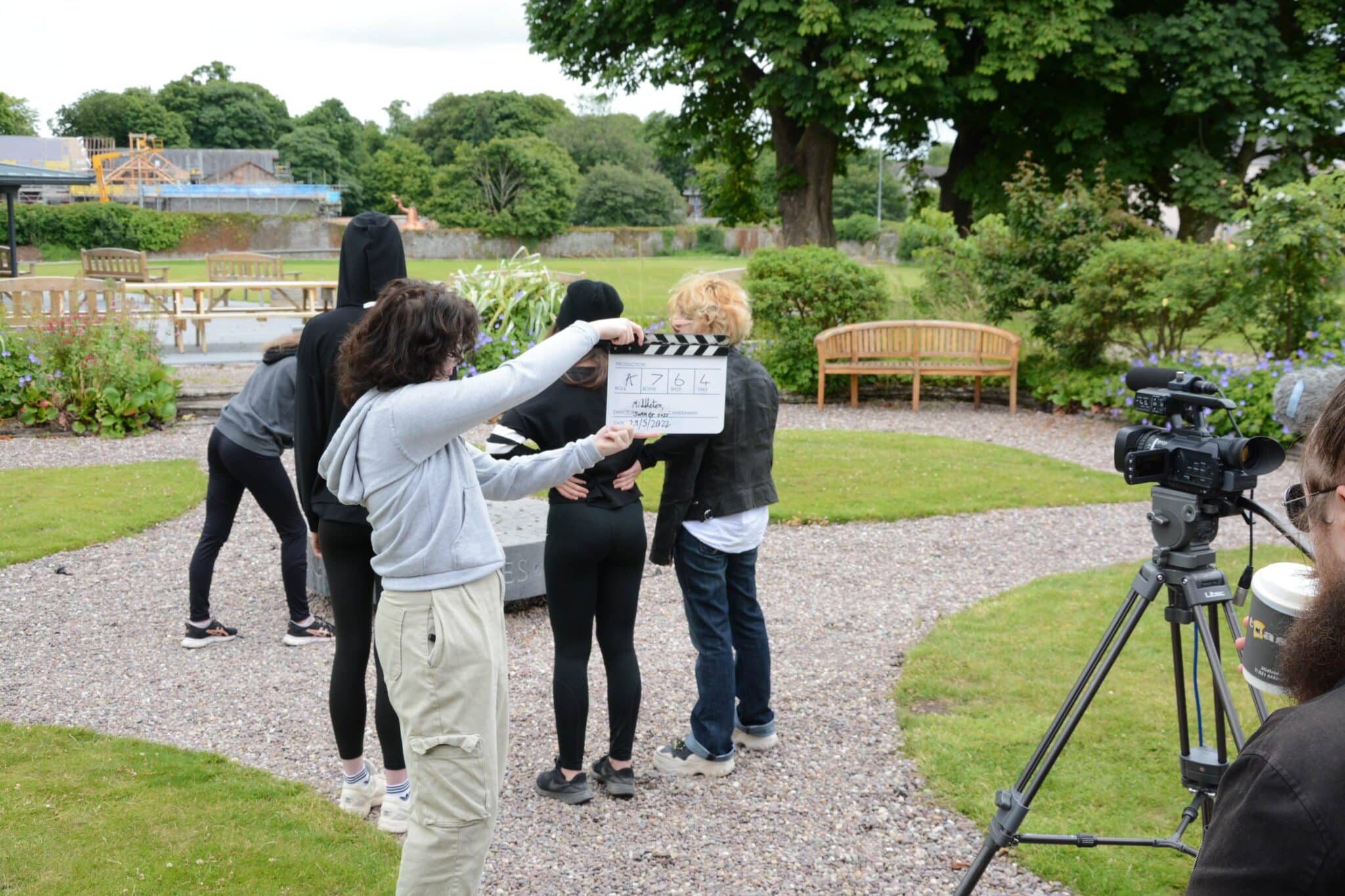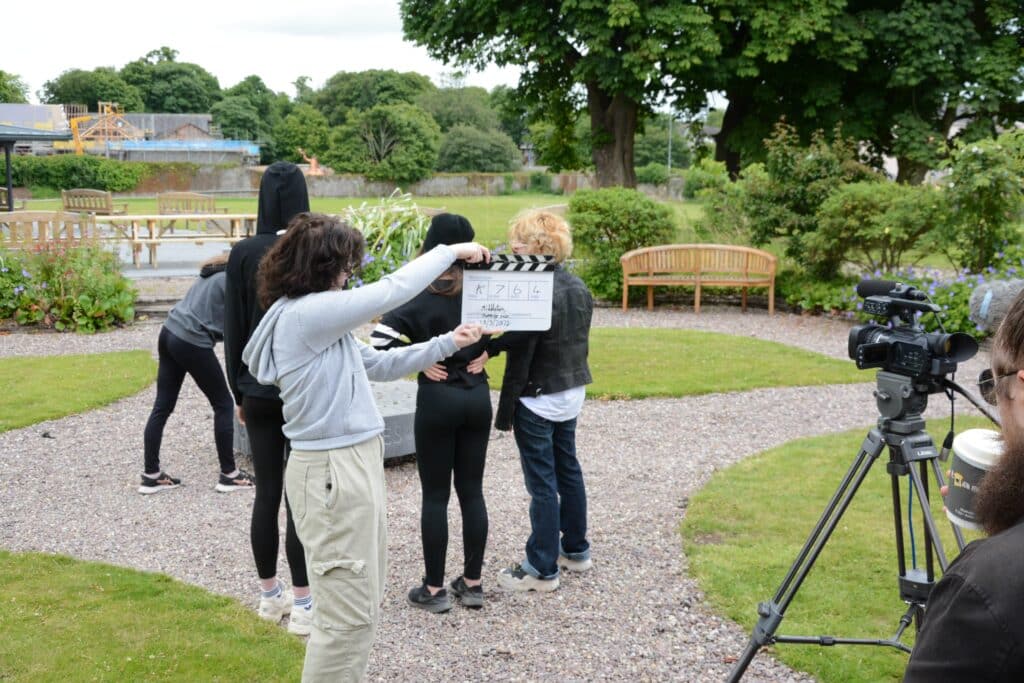 These courses are specifically designed for young people and are ideal for those who are creative and have a genuine interest in filmmaking, both in front of, or behind the camera.  Participants get to make a film, learn new skills to take home and also receive tips on how to use their own equipment whether that's a phone or a camera.  It's all about having fun, building confidence, encouraging creativity and self-expression.
The Summer Film Week in Midleton is organised by Cork Young Filmmakers and delivered in partnership with the Arts Office of Cork County Council and part funded by SECAD Partnership with SICAP funding. Throughout the year, one and two day workshops are also organised by Cork Young Filmmakers to give young people an introduction to the world of filmmaking. The films made during the Summer and the one and two day workshops are screened at a special gala event and also during the First Cut! Youth Film Festival.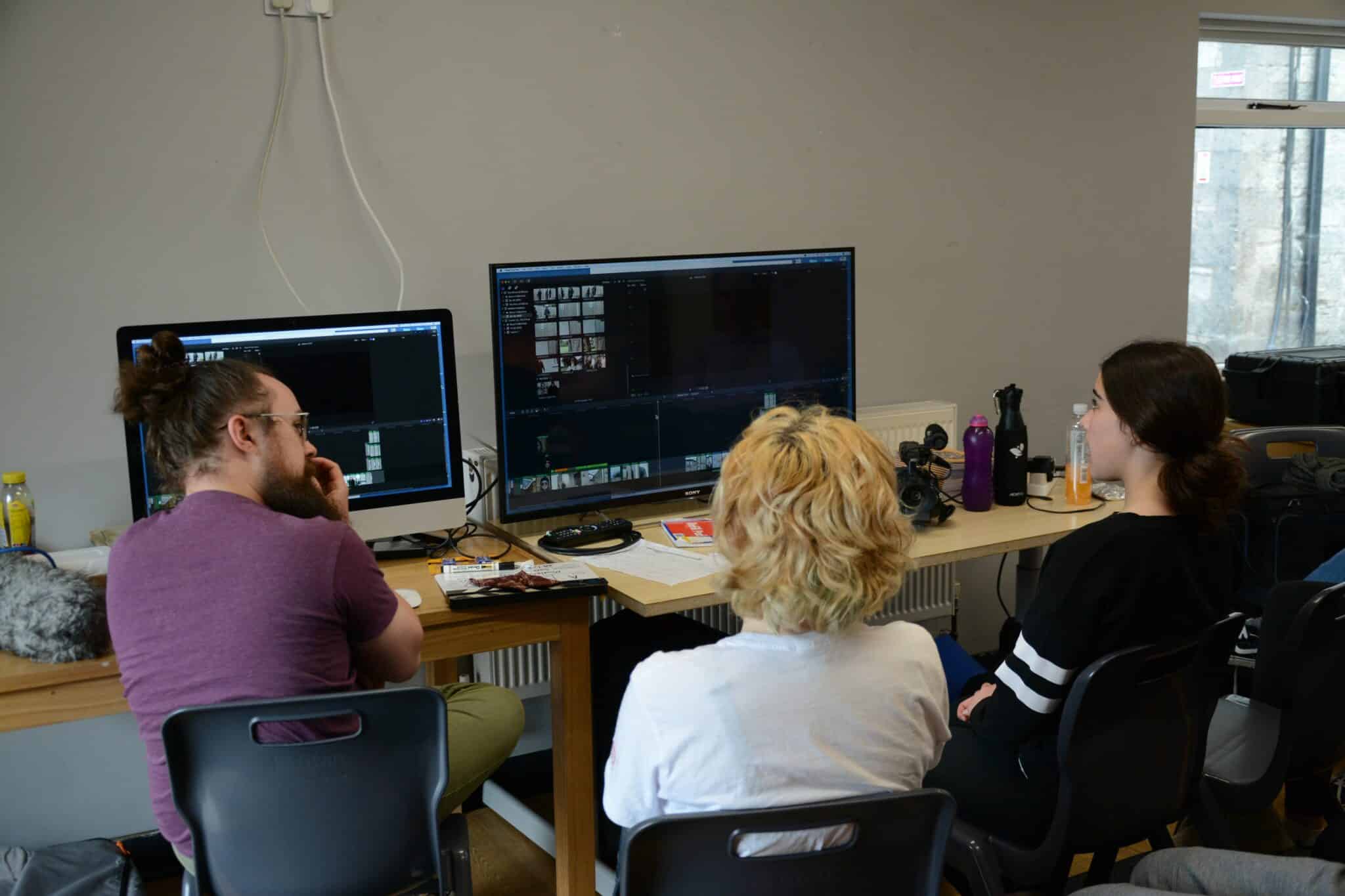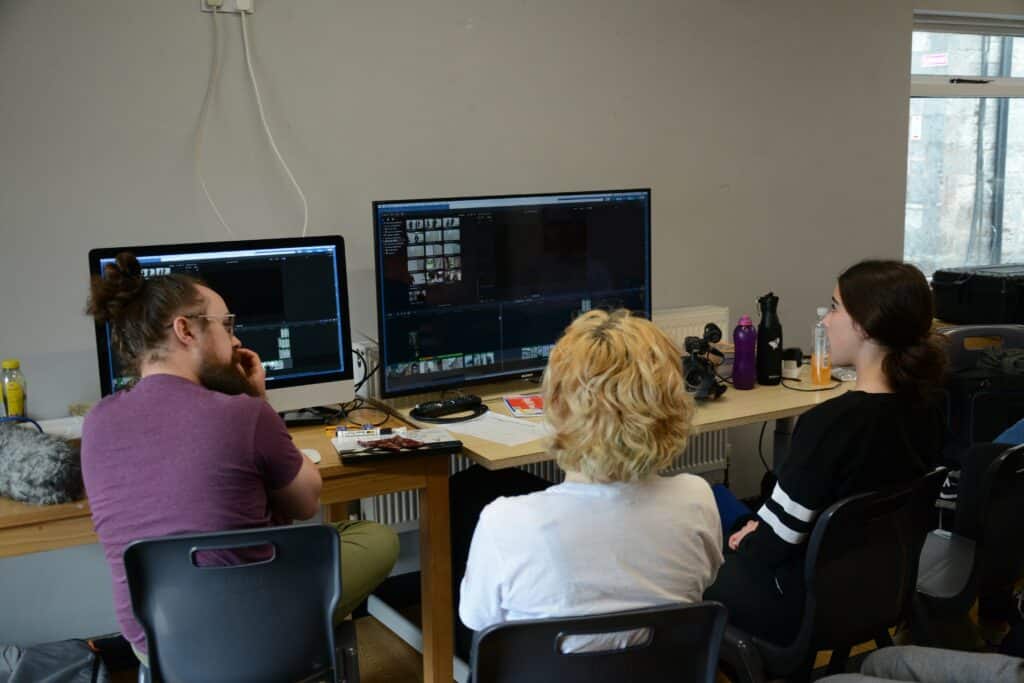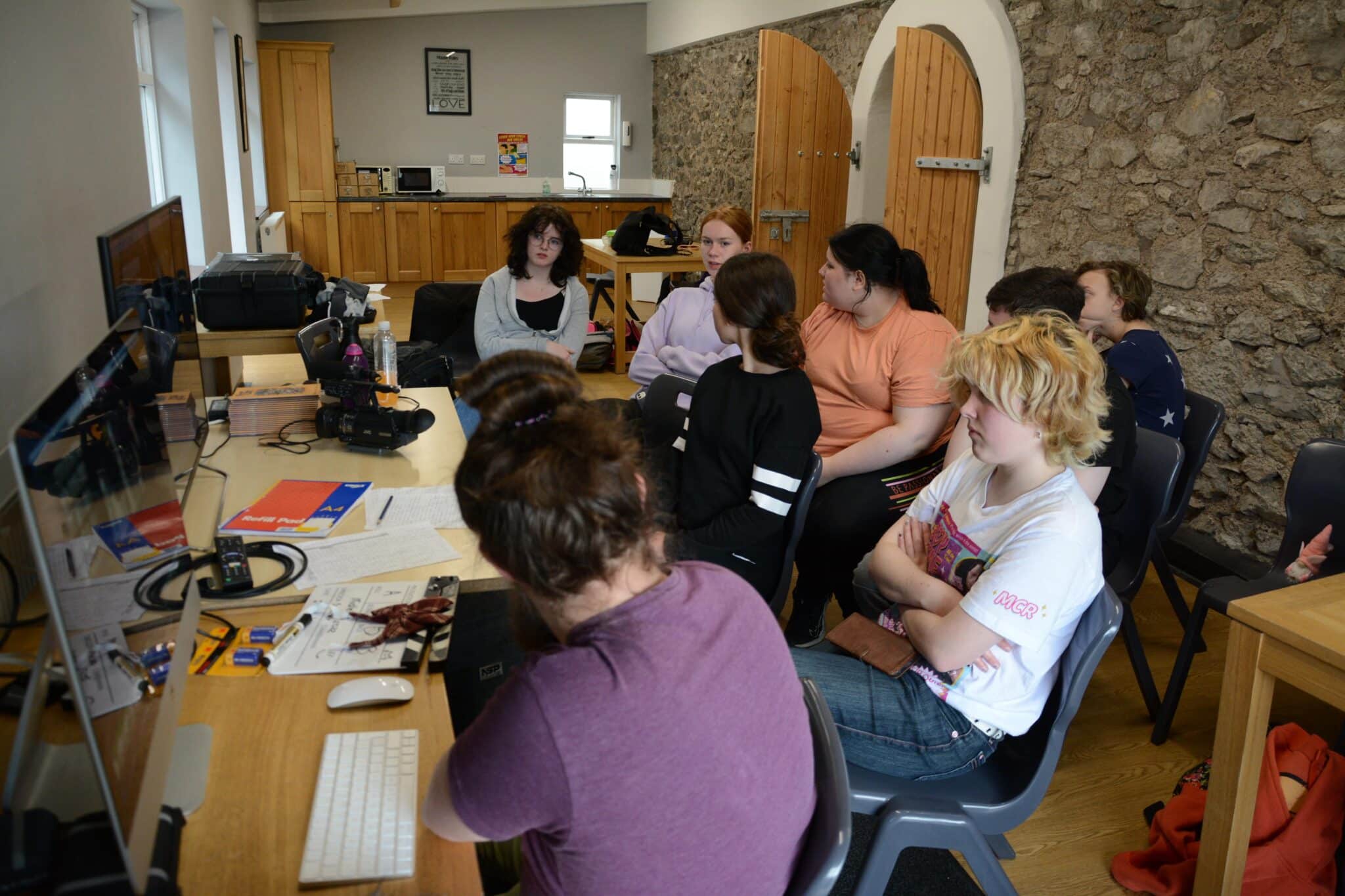 If you would like to find out how you can take part in the workshops later in the year, please email corkyoungfilmmakers@gmail.com for details.