Haulbowline Island Recreational Park is being launched today and SECAD and Wildwork are delighted to be among the invited guests.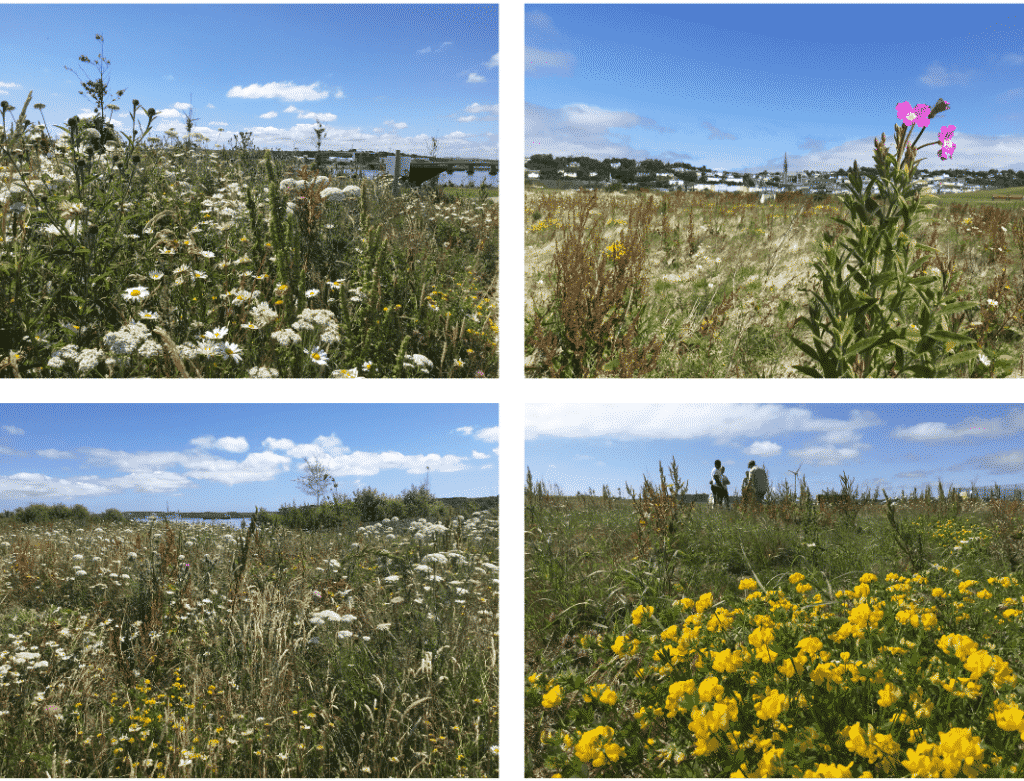 In 2018, Wildwork began working on Haulbowline Island to develop one of its principal sites for the Wildwork Pollinator Project.  As part of its work on the island, Wildwork has developed 4 different habitat types which visitors to the Park can explore:
Wildflower Meadow
Wild Work Amenity Grassland
Coastal Grassland
Wet Grassland

This project was developed in support of the All-Ireland Pollinator Plan 2015-2020 which found that in Ireland, our native pollinators include:
1 honeybee species
20 bumblebee species
77 solitary bee species
180 hoverfly species
Of these, 33% of bumblebee species, 43% of solitary bee species and 20% of hoverfly species were threatened with extinction due to hunger, homelessness, poisoning and other factors.  The Wildwork Pollinator Project encourages people, organisations and businesses to contribute to the redevelopment of interconnected wildlife and pollinator friendly corridors of land to help restore a healthy landscape.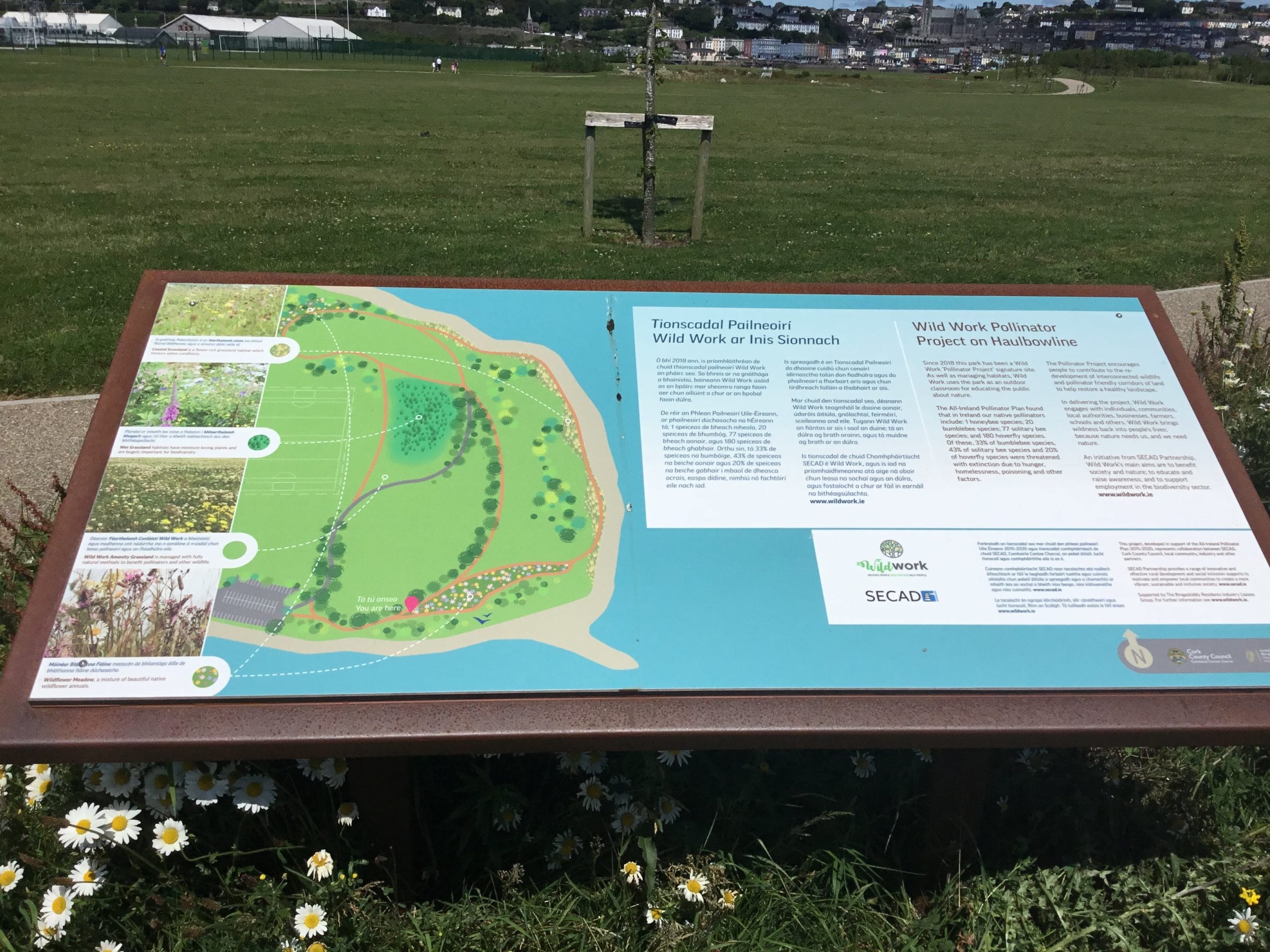 As well as managing the habitats, Wildwork and SECAD introduces people to Haulbowline Island Recreational Park through using it as an outdoor classroom for their nature and wellbeing projects.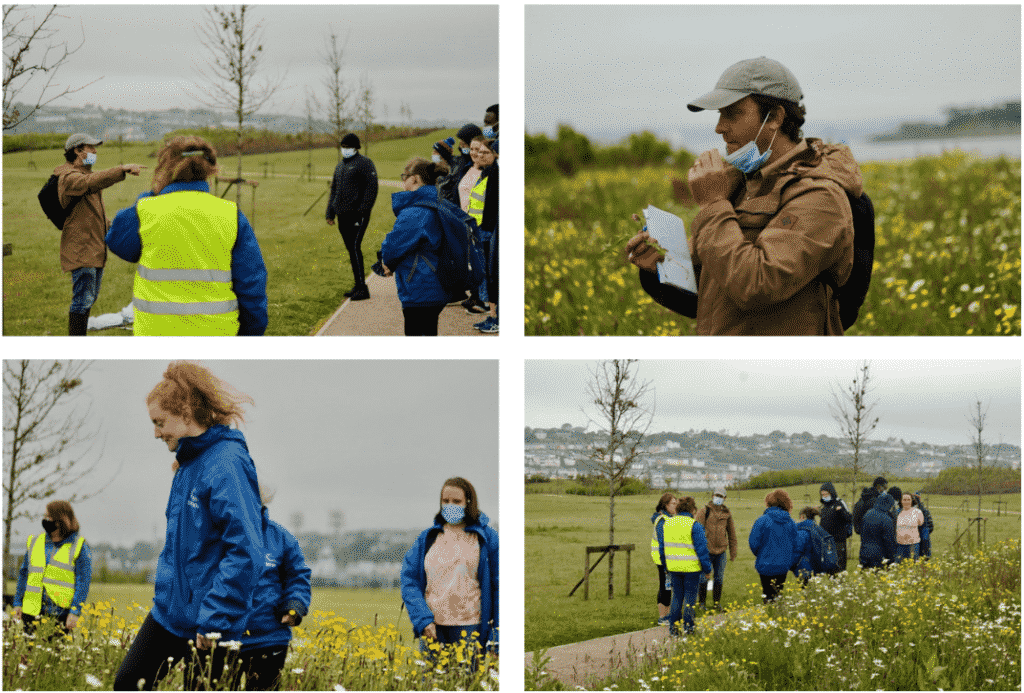 The establishment of this project on Haulbowline is an excellent example of SECAD, the local community, Cork County Council, industry partners and others working in collaboration.  The Wildwork Pollinator Project  is supported by the Port of Cork, Pfizer, Biomarin, Thermo Fisher Scientific and the Ringaskiddy Residents Industry Liaison Group.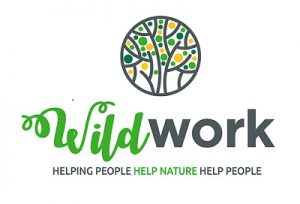 The Wildwork project is a SECAD Partnership initiative and its main aims are to benefit society and nature, to educate and raise awareness, and to support employment in the biodiversity sector.  Go to www.wildwork.ie to find out more.