SECAD Partnership's Chairman Gerard McMahon welcomed Michelle O'Neill MLA to the SECAD office during her visit to Co Cork this week. She was accompanied by her colleagues, Pat Buckley TD and Councillor Danielle Twomey.
Members of the SECAD Partnership team and Board delivered a presentation on various elements of SECAD's work both within Co Cork and across the island of Ireland. Topics included our sustainable community development work, our targeted supports with individuals and the community engagement services we provide on behalf of renewable energy companies. It was explained how SECAD provides an integrated approach across all our programmes and how we can offer a range of supports depending on the needs of the individual or group.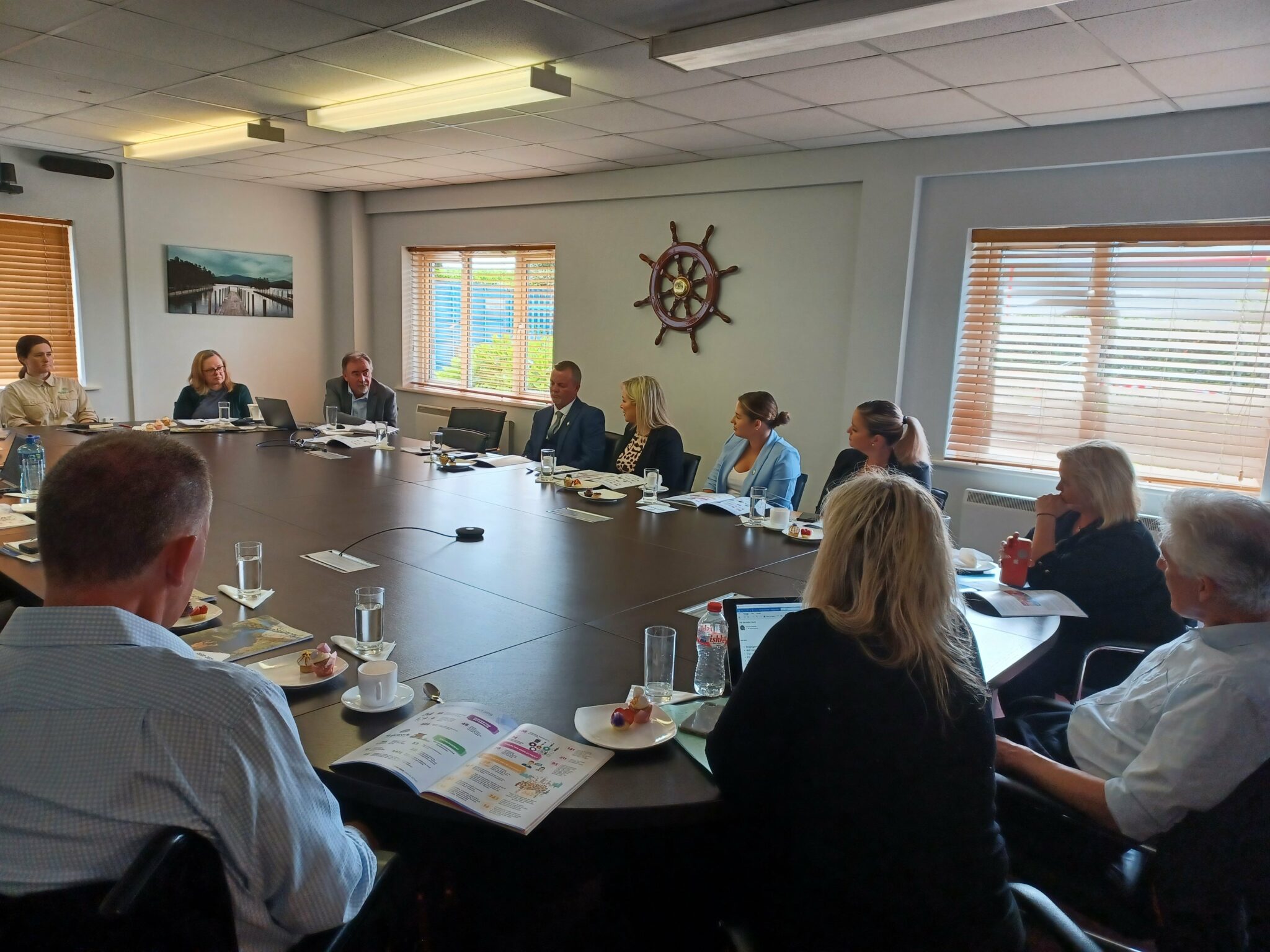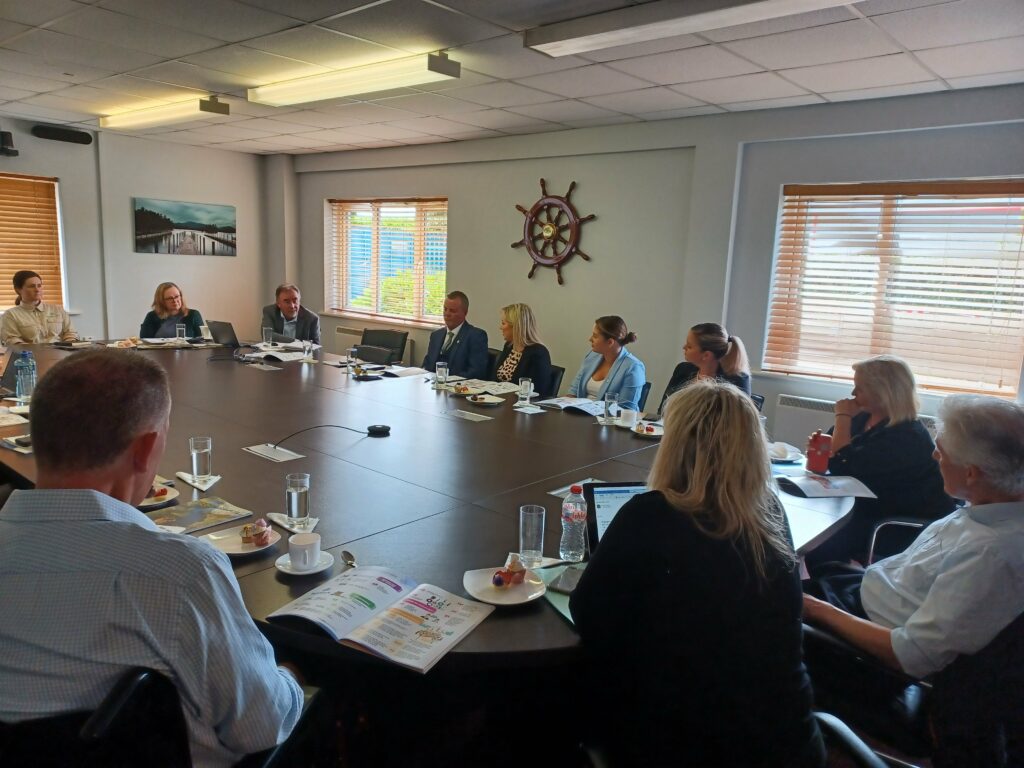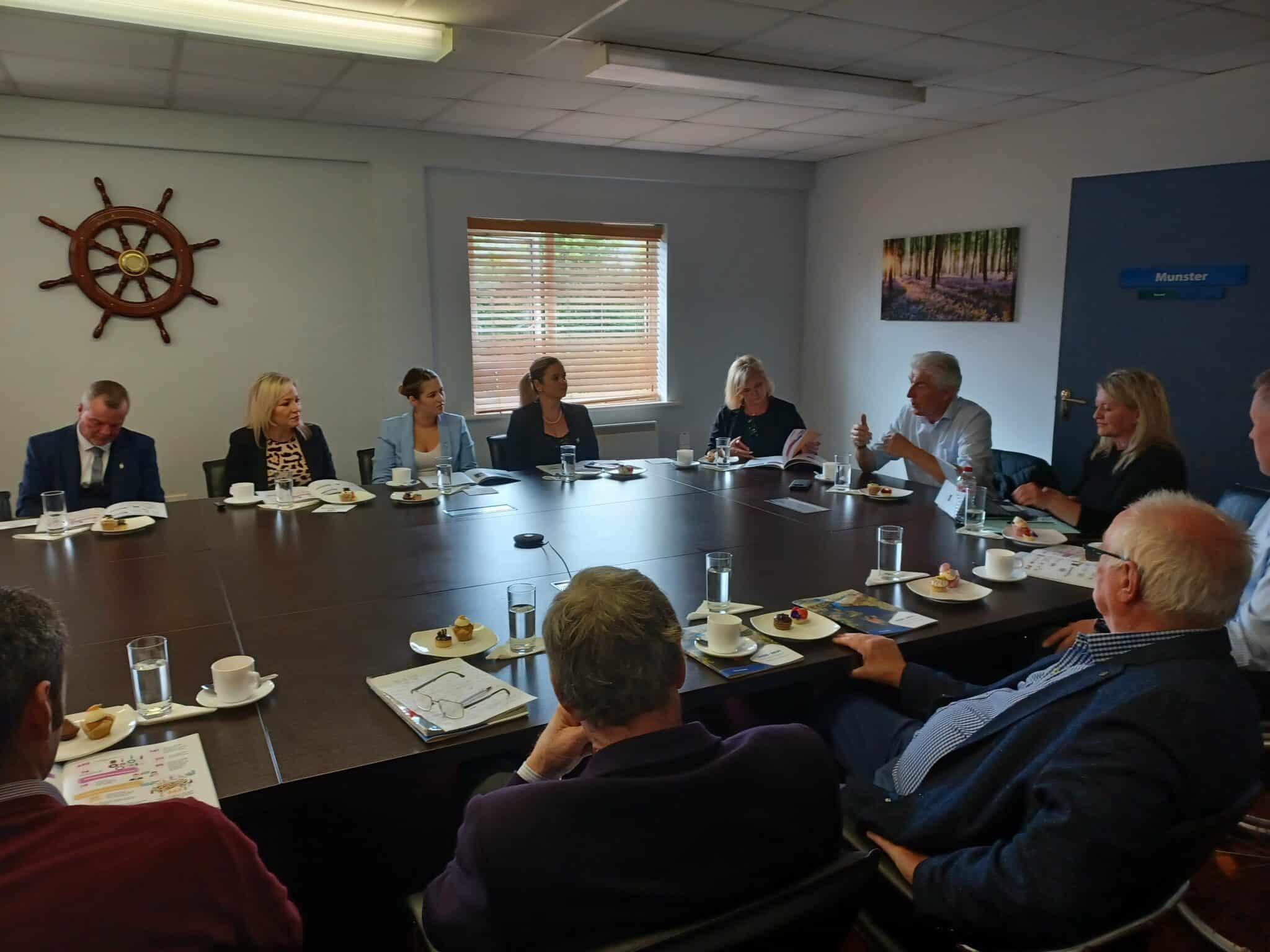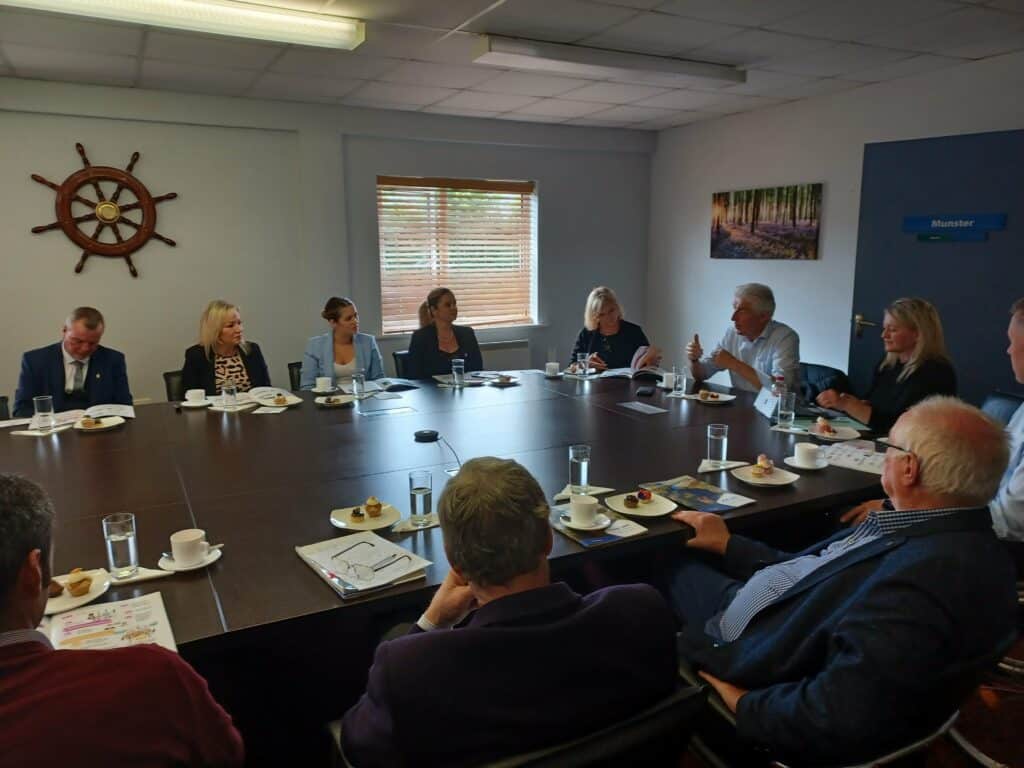 A key focus of the presentation was the 'Wild Work' initiative developed by SECAD Partnership which aims to connect people with nature to promote wellbeing and encourage individuals to become biodiversity ambassadors within their own communities. This is now the basis for one of Ireland's biggest biodiversity training programmes with over 1,000 people participating in Counties Cork, Limerick, and Cavan.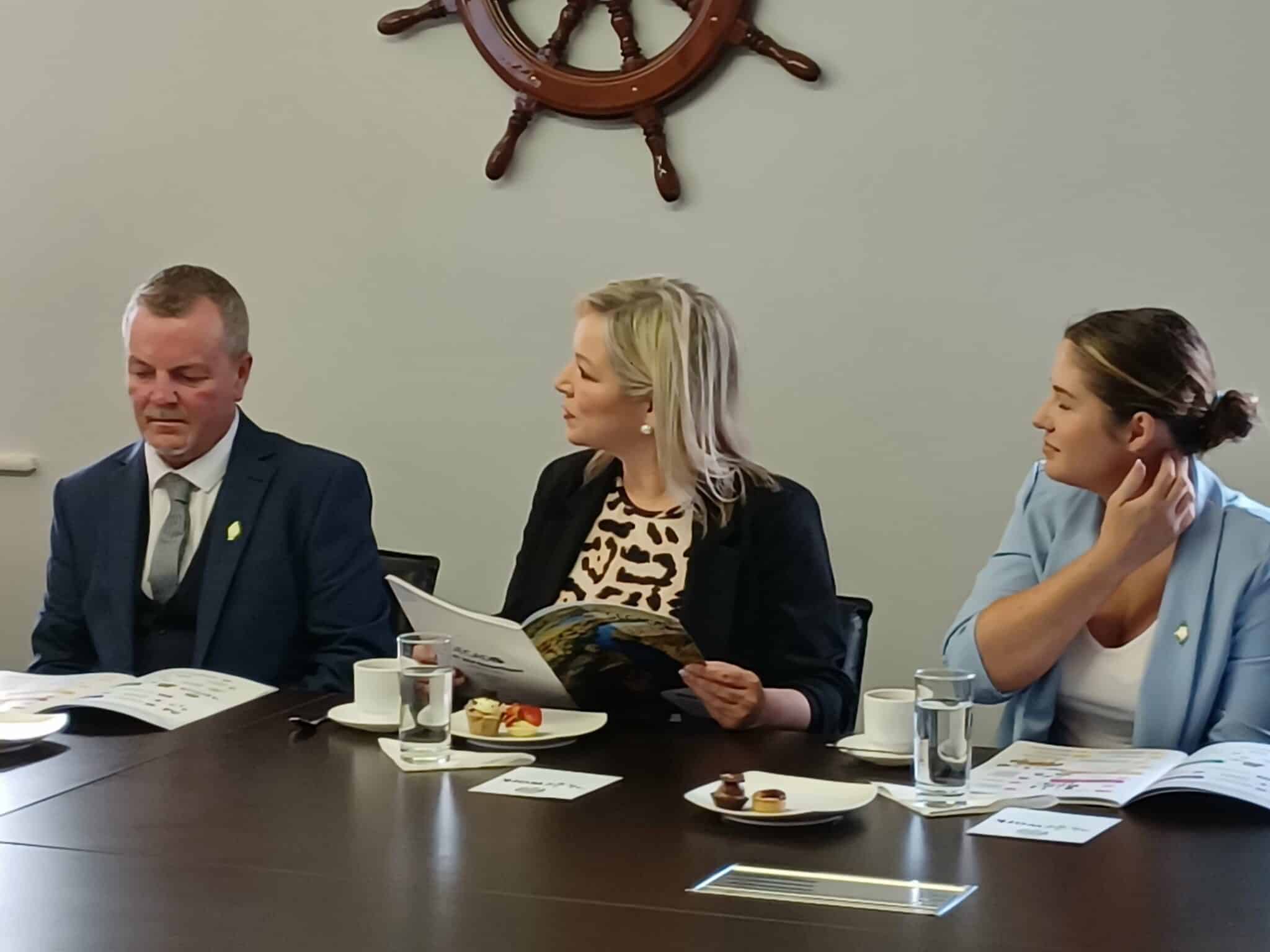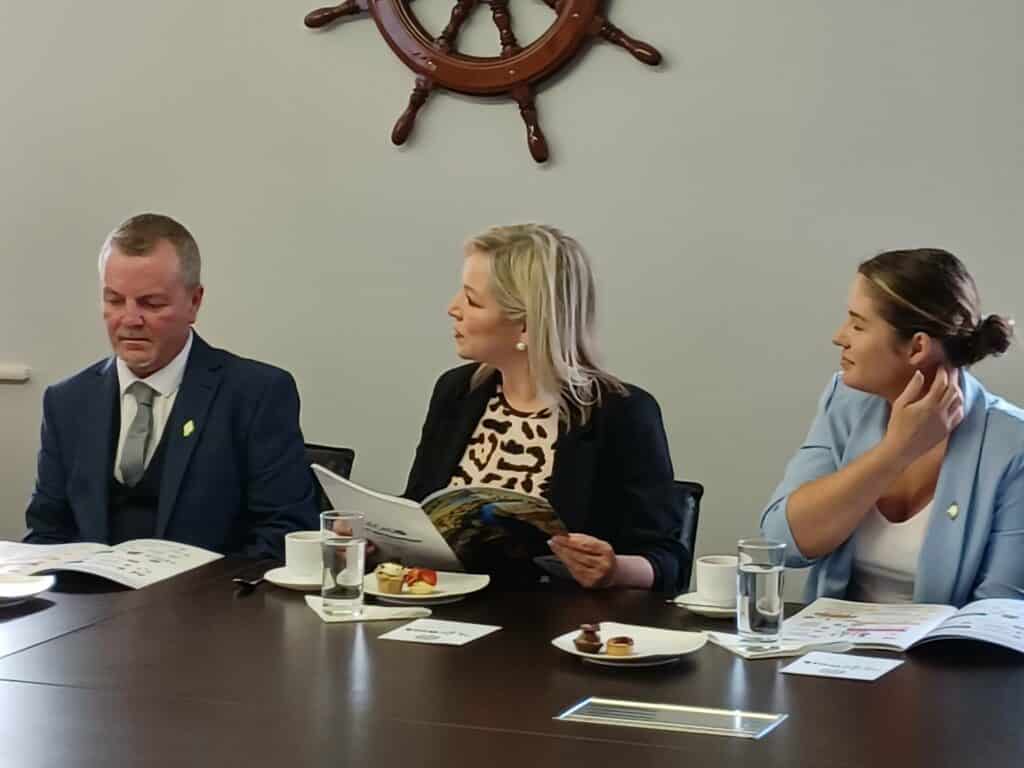 Ryan Howard, SECAD CEO identified the potential for Wild Work to become a resource that should be available from every Local Development Partnership across the Island of Ireland. Ryan spoke of how this approach has been integrated into their rural development and social inclusion work, 'helping people – to help nature – to help people', the tagline for Wild Work.
Michelle O' Neill MLA recognised the huge value of the services and supports offered through SECAD Partnership noting that central government could not buy the work that you provide with the enthusiasm and encouragement that your team has to enable the development of the communities and people of this area. Ms O' Neill was highly impressed with the potential and impact that the Wild Work Initiative stating that she will be happy to bring this into the relevant offices of the Northern Ireland Assembly. Pat Buckley TD added his support for the work and impact of SECAD Partnership and how many key projects and services were in place because of SECAD's support, vision and investment. Cllr Danielle Twomey also applauded SECAD's innovation and skills in creating the Wild Work Initiative which she saw as an 'amazing opportunity' to link social and community development with positive nature and biodiversity actions.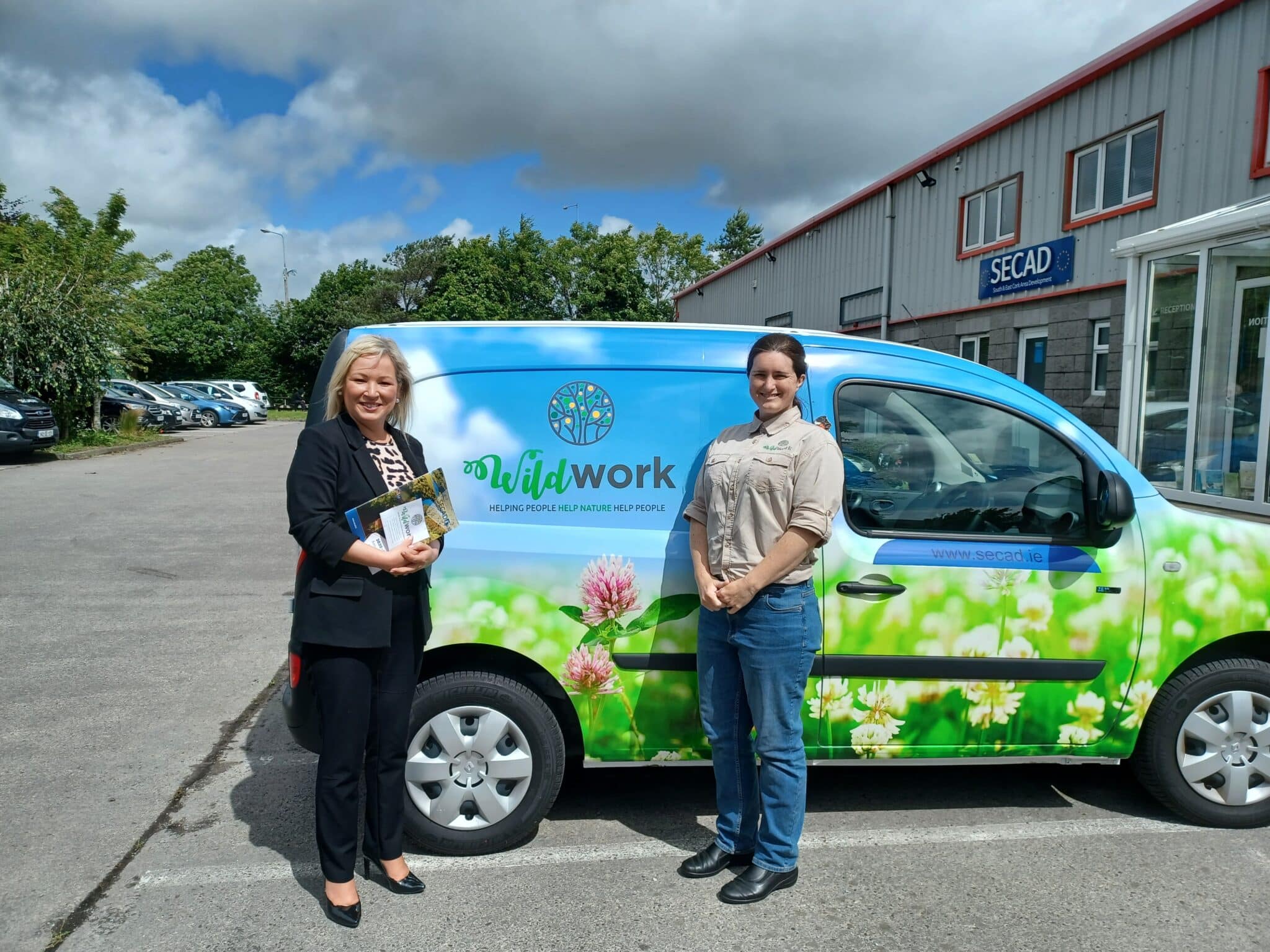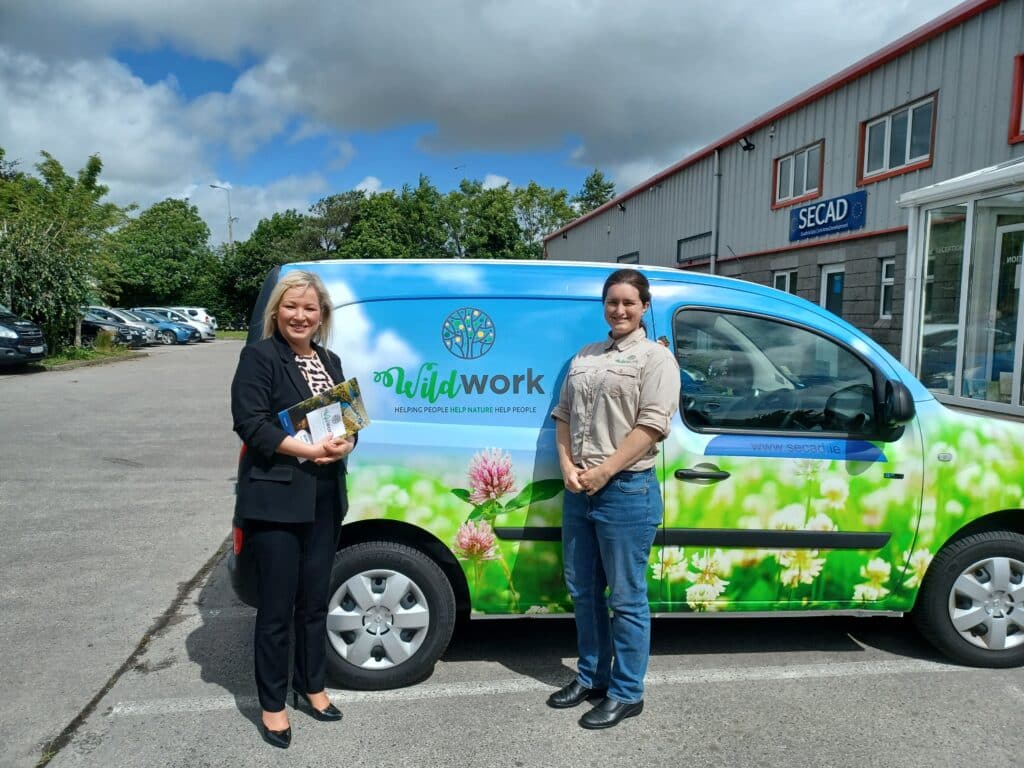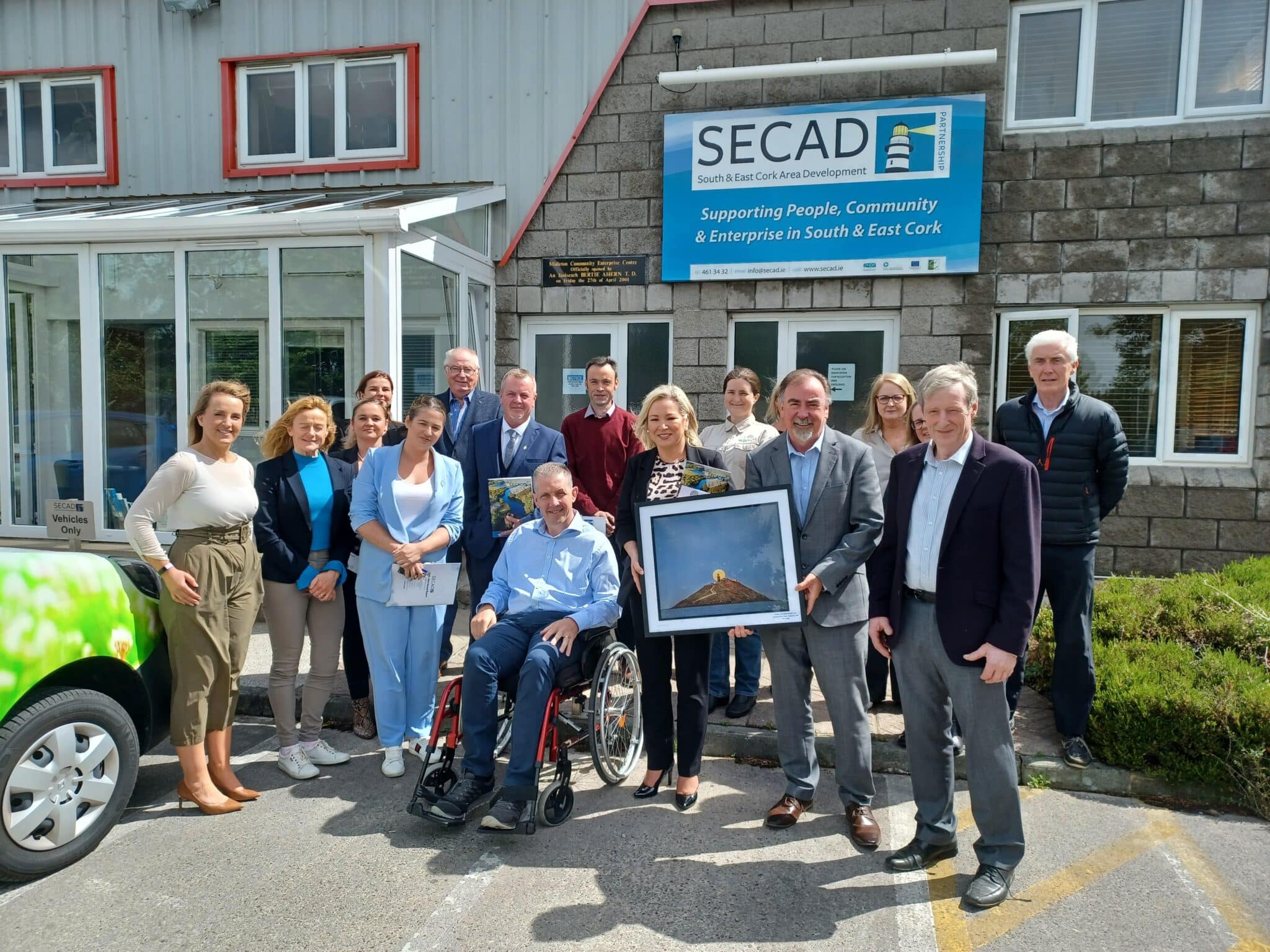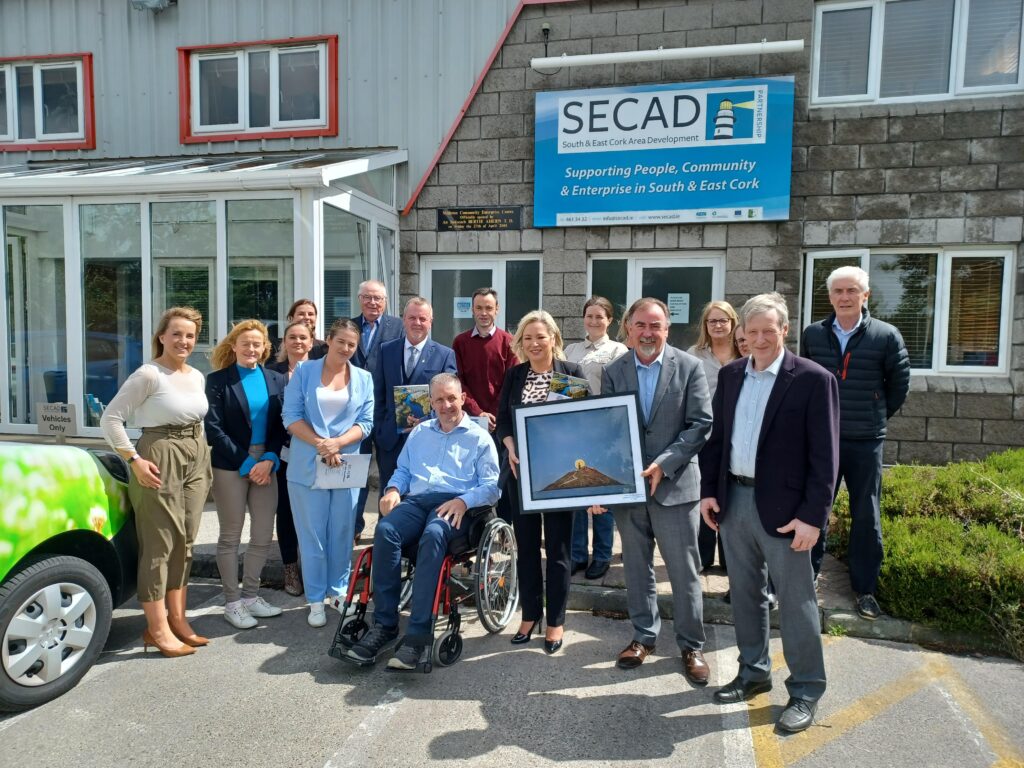 For more information on Wild Work, please go to www.wildwork.ie.