At a breakfast meeting held this morning SECAD were delighted introduce a new initiative  – Wild Work.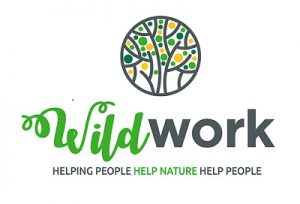 Wild Work aims to bring people together to facilitate positive action to benefit nature and it is committed to helping people, help nature, help people.
At the meeting, likeminded companies and organisations from across the Cork region and beyond gathered to see how they can take a role in the Wild Work movement.
Essentially, through Wild Work;
• We support employment opportunities and work experience in the biodiversity sector.
• We educate and raise awareness to help wildlife thrive and improve understanding and respect for nature.
• We benefit society by facilitating business and communities to reap the physical and mental health benefits of engaging with nature.
We are calling on the business community, communities across all sectors to get involved in Wild Work. Wild Work has a social ethos and funds generated through our work will be reinvested to help people, help nature, help people.
Check out our video introducing Wild Work here.
See Wild Work leaflet here.
For more information about our projects and how you can join the Wild Work movement: www.wildwork.ie