Crossroads Webinar Series
Would you like to explore your options but don't  know how to  start?
To support you, we have created a series of webinar recordings which you can access at any time. The six webinars are delivered by experts in their field and can be listened to in any order.  Click here to access the webinars.
Webinar: Your job applications: are they hitting a dead end?
Common obstacles when applying for a job
Importance of reviewing the job description
seeing the world through the employer's eye
Your CV – your personal sales brochure
Tailoring your CV to your skills, experience & strengths to match the job
Webinar: Exploring the Pharma Industry: Get the inside track from an industry insider
What are the different types of pharma industry & the various departments that exist
How to apply for an entry level position within pharma & the qualifications required
Industry language – important for applications
Webinar: Mapping your next steps
What do you really want to do next – career, education?
Putting steps in place to achieve your goals
Make a plan that works for you
How to keep focused as you work towards meeting your end goals
Webinar: Is remote working the future?
What does remote working mean?
How can you work effectively from home?
self-motivation, productivity
Does this way of working suit you? What is the reality of remote working, what can you expect?
How to find remote job opportunities?
Webinar: Self-drive your future! – Could you be your own boss?
What you need to know before you decide to set out on the entrepreneurial journey
What financial supports are available to people?
How much can I earn without being registering as self-employed?
What are the growth areas for new business?
Webinar: Are your skills relevant, or is education the next exit
Understanding the National Framework of Qualifications (NFQ)
Reviewing your current qualifications
Why education or training could be an option for you?
Education & training options that are currently available
SECAD Online Learning Hub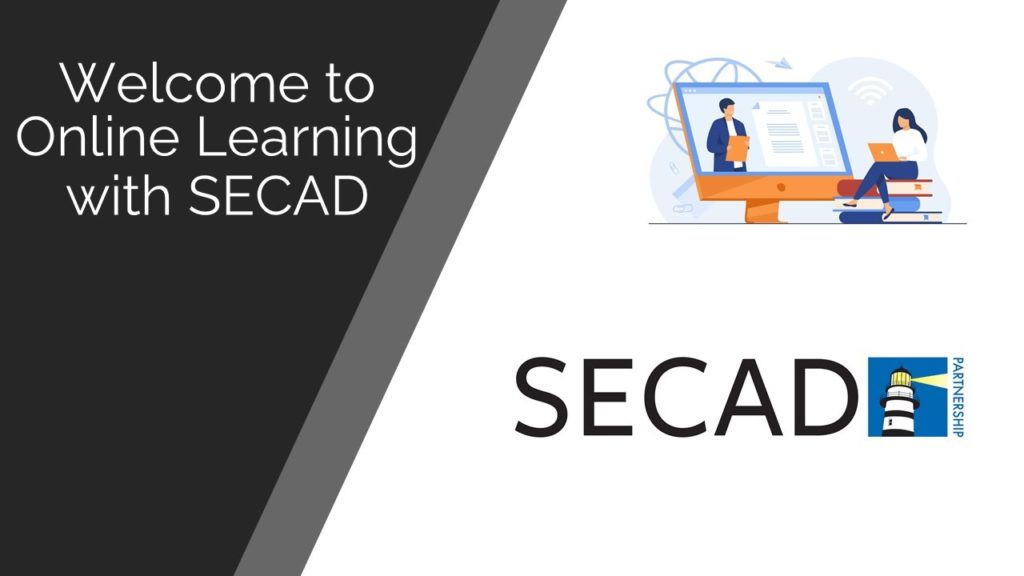 We have taken our learning online, and designed training programmes to support Employment, Business, Community & Tourism Supports in addition to Wellbeing & Personal Development.  Click here to watch our video and learn about the courses and how you can enroll.  Click here to go straight to the SECAD Online Learning Hub.