Eyelina
Eyebrow and Eyelash Clinic, 119 St. Patrick's Street, Cork
www.eyelina.ie
Alina Cugunova attended SECAD's 'Start your own business' course. Alina is the founder of the Eyelina, an eyebrow and eyelash clinic based in Cork city. Following her passion for beauty services, Alina decided to focus exclusively on eyelashes and eyebrows related services with her business – Eyelina.
''SECAD's 'Start your own business' course helped me bridge the gap between my business idea and making it a reality. I was committed to the business idea – what I would do and how, but some information was missing. The course helped me build everything into business plan, think of overheads and future planning.''
Alina availed of the Back to Work Enterprise Allowance (BTWEA) to enable her to thrive from the outset.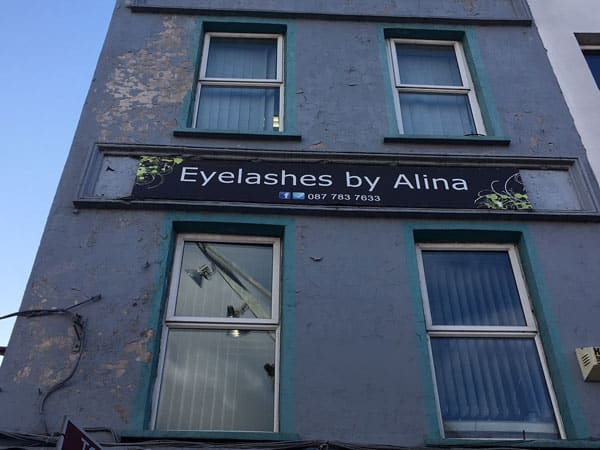 ''The BTWA gave me a boost at the time, it enabled me to survive and helped ensure my business dreams became reality. However, every start up business has challenges. I was (and still am!) working 24/7 and I'm constantly generating new business. I am motivated to pay the bills every month in addition to high rent, insurance, electricity etc.''
Alina now has three employees in her business and looking to employ one more this year. Eyelina has expanded and is now offering unique training programmes for other beauty industry professionals.
Alina is also a certified trainer and with Eyelina's her aim is to educate each student with the latest and innovative techniques to help give clients the most natural and polished look. All courses are fully accredited and insured and offer the latest technologies and research and teach current and innovative techniques.
Alina's mantra is to ''do it with passion or not at all!''. Ultimately, she believes her business success is due to ''seeing each client as an individual and enhancing natural beauty.''