Integreat Ltd, Cobh, Co. Cork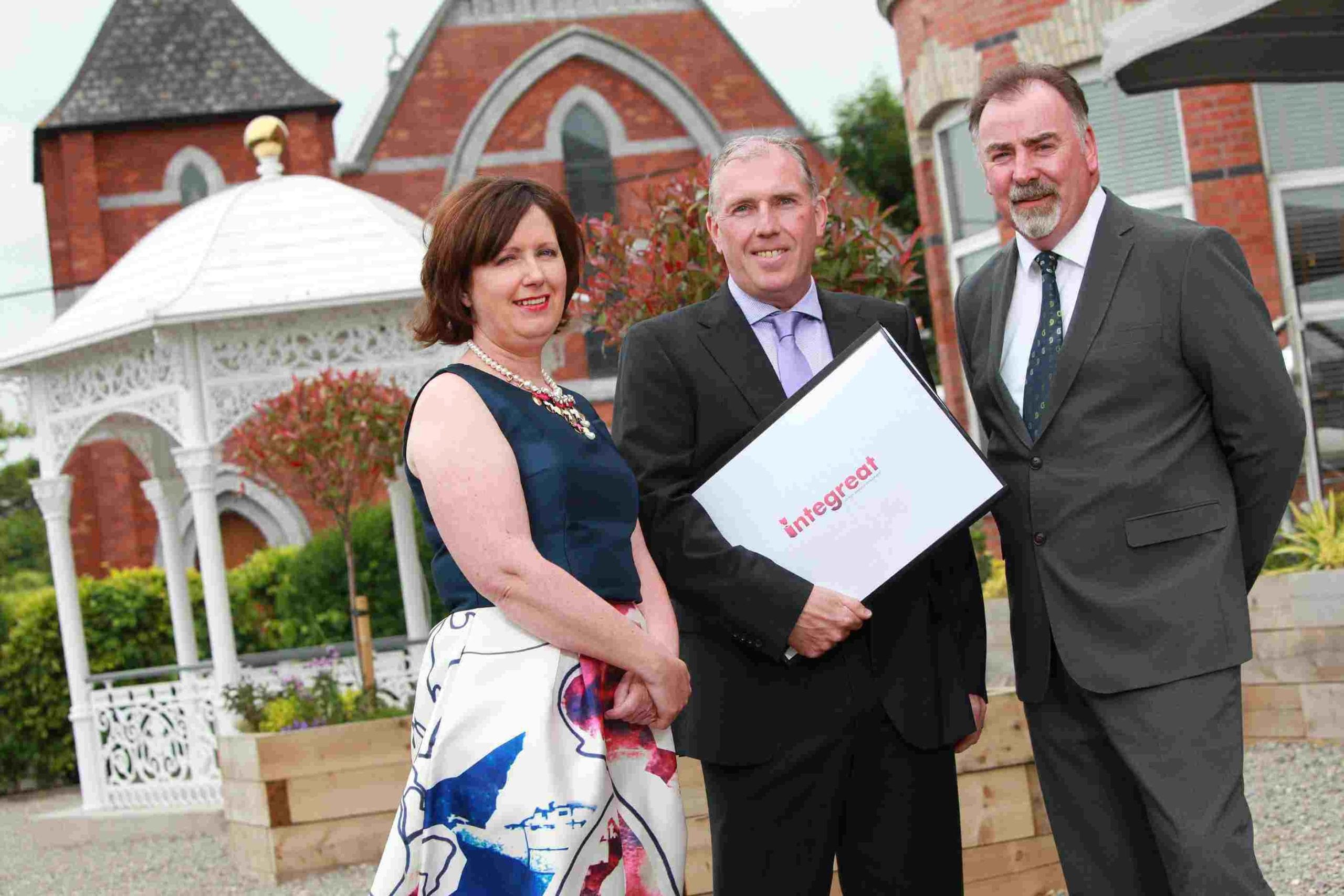 Gerry O'Connor participated in SECAD's 'Start your own business' course. Gerry came to SECAD with qualifications in interior joinery and extensive experience after a career starting out as an apprentice Joiner in the Department of Defence Naval Dockyard followed by construction management roles in the UK interior fit-out sector and fifteen years as a Production Manager with a Cork based specialist joinery company.
Following redundancy in 2011, Gerry wanted to continue his career in high end joinery, an area of expertise he had invested in for his entire career.
''I was faced with a stark choice, either emigrate or start my own business. Despite the construction industry being decimated nationally, this period of change allowed me to pursue an idea I had been considering for a few years''.
With SECAD's support Gerry commenced his business, Integreat with the Back to Work Enterprise Allowance scheme in June 2011. Both the 'start your own business' course and the scheme bought many personal benefits;
''It gave me assurance that others were helping us get off the ground and it gave me confidence that there were indeed good schemes out there at a time when it was all too easy to despair at the state of the country! Through hard work, I have been self-employed ever since and have thankfully, avoided the need to emigrate.''
Integreat has been trading six years. Gerry's business in the provision of joinery design and drafting services along with design management to the construction industry, allows him to undertake many exciting and prestigious interior fit-out projects within a fascinating industry both at home and in the UK market.
''I find it extremely rewarding to see designers' concepts become reality and being a key part in that process is inspirational. ''
Additionally, Gerry received support to create Integreat's website.
''The support was a welcome boost at the time and while our website is not the sole driver to generate new business, it does frequently attract favourable comment and gives us a platform to showcase the exciting work and standard of craftsmanship we are involved in.''
Since 2011 the business has grown and has established some very strong repeat customers in the UK market and several closer to home.
''From an uncertain start and a constant fear of running out of work, it took several years to realise I hadn't had a break and have maintained a steady continuous workload since. As project timescales dictated I was also in a position to employ the services of others and develop skills to expand our services and increase our revenue stream.''
Today, Integreat employs 2 full time staff with a further 2 part-time. Integreat constantly seeks to add value to services and are always on the lookout for suitably qualified people with a solid Joinery/Cabinet background, design development abilities and CAD technical skills in the Cork region to meet growing demand.
Support to grow his business and work in his native town of Cobh has also been invaluable to Gerry's family and quality of life. ''Having spent many years abroad, I greatly appreciate the wonders of Cobh's natural harbour and all Cork has to offer. My hope for the future is to continue to develop Integreat and keep enjoying what we do. The end result makes the effort worth it''