Moloney's Cottage
Eoin O'Callaghan, Carrigaline, Co. Cork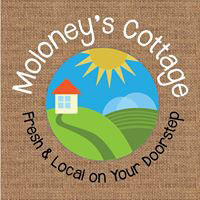 Moloney's Cottage is a small-scale market garden producing fresh, seasonal vegetables in Carrigaline, Co. Cork. Eoin O'Callaghan grows seasonal vegetables without the use of artificial herbicides and pesticides and hand delivers to customers through a weekly box-scheme. The business has recently scaled up to include sales to selected restaurants and a Super Valu store.
Eoin participated in the 'AIR start your own business' course in 2012.
''A key benefit of the course for me was time to focus on my strategy and write a good business plan''. The solid foundation of the plan served a number of purposes, both securing his business start and the Back to Work Enterprise Allowance (BTWEA) as well as funding from the Department of Agriculture 'Investment in Horticulture Scheme' to purchase specialised machinery and equipment from the outset.
Through the AIR programme, Eoin also benefited from dedicated one to one supports from a panel of mentors with expertise including marketing, sales, legal and finance. Eoin's relationship with his accountant, introduced through the programme, has endured throughout his five years in business!
Although the market garden affords a certain outdoor lifestyle – in touch with nature, the business has evolved over time to grow income. Eoin now combines his hands-on work and practical knowledge of growing with a role teaching horticulture to QQI level 5 & 6 students. ''Years of trial and error in my own crops now really informs my teaching and approach to sharing my skills''.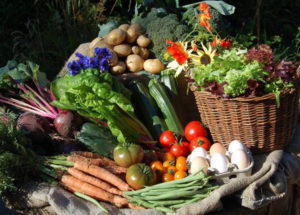 Eoin advises potential entrepreneurs to ''love what you do but be as brutally honest in your business plan. Try to balance optimism with realism and always keep your target goals in mind''.
''I built my business slowly and with a cautious optimism over the past five years. In retrospect, maybe I could have been bolder and taken more risks and opportunities on board. Regardless, the AIR programme provided me with solid foundations for growth. Since then, although my business has been all consuming- I've been constantly learning, adapting and evolving with it!''.