SECAD Employment Support Service
Jose Manuel Moreira Ferreira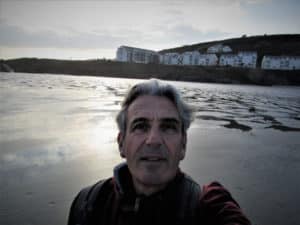 José Moreira has a background of working for 38 years in Portugal in skilled roles including logistics and operations and managing large teams across different regions.
However, in 2011 as result of the economic crisis, José found himself redundant and unemployed in Portugal. He remained in a precarious employment position for six years until December 2016, when a change in personal life circumstances, prompted José to move from Portugal to Ireland in to be closer to his family and increase his chances of securing employment.
On his arrival in Ireland, José wasted no time in starting his job search. On meeting with Cora O' Donnell, employment support services at SECAD, ''I was energised after my positive meetings at SECAD, I felt like I had opened a new door and an opportunity to start afresh".
A key task SECAD helped José with was adapting his CV to a more user friendly format, comprehensible to Irish employers. After the revisions to his CV, invitations for interview rose exponentially. José also benefited from SECAD manual handling training and certification which proved to be invaluable for upcoming roles.
In addition to working on his job prospects, "Cora also put me in touch with the Men's Shed in Midleton- this provided a life line for me for social contact. I attended the shed for three months, twice a week to listen, learn, and speak English. I made two great friends with whom I'm still in touch. The Men's Shed experience was fantastic".
Additionally, José also started an English course with a keen understanding that his English language skills would be key to his future success.
Critically, José secured his first part-time, contract role as a Kitchen Porter at Teagasc, Fermoy Co. Cork in February 2017. Although this was far from his base in Midleton, he persevered and from the moment he received a PPS number, he has not stopped working. José has since moved from Midleton after securing another role at Inchydoney Hotel, Clonakilty, Co. Cork.
In a short nine months since his arrival in Ireland, José has found his niche at Inchydoney hotel, where his employers benefit from him being a more mature and steady employee.
''There's a good atmosphere at the hotel. I lead by good example with younger members of staff and now work to guide the team of kitchen porters. Although the work is physically demanding with eight hour shifts, I am happy to do my work and get on well with everybody''.
José puts his experience down to his positivity, adaptability and building good relationships with people he encounters. He balances hard work with relaxation and enjoys the nature and peace that living in County Cork affords. His experience in Ireland thus far has been helped by a series of fortuitous events, "one of those was going to SECAD, I hope to continue to this journey by continuing to improve my fluency in English and my circumstances".