SICAP 2022 Case Study
We invite you to view our Video for a fuller account of the SECAD approach, supports, and impact of our multi-disciplinary Ukraine response under SICAP 2022. We hope you find it as powerful as we do!
Context
On 24th February 2022, Russia launched a full-scale assault on Ukraine. The war has since killed thousands, displaced millions and destroyed entire cities. Some 50,000 Ukrainians have come to Ireland in the months since we announced visa-free travel and offered housing and support for the displaced in line with the European Union's temporary protection directive.
The number hosted in Ireland is just a fraction of the more than seven million Ukrainian refugees that the United Nations has recorded across Europe since the start of the war in February. But it has proved to be a logistical challenge for a country with a population of only about five million, which is already experiencing a housing crisis and a shortage of doctors and teachers.
For our part, SECAD has received a higher-than-average cohort of refugees from the Ukraine. As of October 2022, at the time of filming this video case study, the largest numbers by far within the Lot are residing in private accommodation centres, of which there are as of October 2022, 6 in the SECAD area:
Youghal Accommodation Centre (Redbarn): 565+
Old Imperial Hotel, Youghal: 43
Trabolgan Holiday Village, Whitegate: 293
Warrensgrove Centre Lissarda: 63
Cobh Mercy Convent: 43
Inchegeela: 25
This totals those living in such centres in October 2022 at around 1,032 with more accommodation centres coming on stream all the time.
Furthermore, there are many more Ukrainians living in family homes/pledged accommodation in the area. From discussion with other agencies, it is estimated that the figures below loosely represent those residing with host families in the areas of Midleton, Youghal, Cobh, Carrigaline, Ballincollig, and Macroom to be in the region of 300-400.
This is clearly conservative and falls short of including numbers in the peri-urban conurbations, with the overall Ukraine population in our area indicating in the region of 1,400 to 1,500.
Rational & Needs Analysis
SECAD conducted an in-depth online survey during the summer months to help us, firstly understand a bit more about the people we were meeting and subsequently, to discern the priority areas of support we would need to deploy. Our initial survey results informed us that most people have come from regions with current active hostilities, with Kyiv region well-represented. It also points to populations coming from East and South regions neighbouring Russia, mostly occupied territories.
In this context, the rationale is evident that immediate needs are first met, with links and referrals being made to necessary agencies including DEASP for social welfare payments, HSE for medical cards/needs, local volunteer shops for clothes and essential items, family supports, etc. English language support is emerging as a consistently high need across all centres, which SECAD has set about addressing using an established English conversational class model called Fáilte Isteach.
From there SECAD has mapped further supports related to guidance around access to employment, CV support, access to training, transference of qualifications, doing business in Ireland, as well as provision of wellbeing and wellness supports onsite at accommodation centres. The support pathway is such that Goal 1 actions provide the soft support and access point interventions, while Goal 2 actions provide the gateway for more sector specific skills training, employment and/or enterprise related interventions, as well as wellbeing interventions.
From the first week in April 2022, SECAD deployed its community team to support the Ukraine response, while trying to continue to meet the needs of our other New Communities, specifically residents of Direct Provision & Emergency accommodation centres. In May we prepared and deployed a detailed Survey of Needs specific to the Ukrainians in our area, to help us plan for and package an effective and manageable support plan. This is assessment of needs is led by a SECAD team member, a Ukrainian native who is part of our community integration team.
Implementation
In the early months, the need was largely logistical, and practical in nature, identifying high need, supporting access to welfare payments, orientation, and language support.
Information Sessions at Accommodation Centres
Once urgent needs are addressed, SECAD has gone on to provide several group sessions around employment supports, including CV and interview support in the Irish context, as well information around qualifications and equivalents in Ireland.
We will continue to support this where needed, transitioning to the provision of a series of more specific supports and interventions now we have undertaken several group information sessions at all Ukraine Accommodation Centres coupled with the findings of our survey.
English Language Supports (FÁILTE ISTEACH MODEL)
In terms of language supports, the SECAD community lead for Ukraine has been central in setting up a network of Fáilte Isteach English language classes (structures) across East Cork in recent months which has now taken on a new sense of importance given the huge need for language support in the area. We have through SICAP secured a supply of the recognised resource books to facilitate this growing network of volunteer tutors.
The plan is to grow this model of support via an increasing network of volunteers situated around the accommodation centres. This is starting to take off in the Midleton area for the Trabolgan centre, with a new team of tutors taking on the Fáilte Isteach model locally. We are hoping to replicate this approach for Youghal.
Providing Structural & Governance Support to Emerging LCGs
On the volunteer and LCG side, SECAD has begun to support some emerging volunteer groups including East Cork Friends of Ukraine in developing a sustainable strategy by engaging with an experienced facilitator over a number of sessions. By the end of this process, the group aims to have a basic constitution outlining their aims and objectives. This will also cover guidance / rules around membership of the group and decision making; roles and responsibilities of group/committee members; guidance around governance, particularly on financial issues, especially if the group is to embark on fundraising in the future.
Celebrating Multi-Culturalism through Food 2022
The approach initiated in 2018 by SECAD is based on the concept of bringing people from different ethnic backgrounds together at neighbourhood and community levels through a programme that is focused on linking the development of a positive multi-cultural community through food-based events and interactions. Having fallen victim to the pandemic in the past two years, the Midleton Food Festival fEAST was back on track in September 2022, and SECAD returned central stage with the multi-cultural event, this year with the added Ukrainian culture. This opened up hugely positive involvement from Ukrainian communities living in Trabolgan and Youghal accommodation centres.
As referenced in Goal 1, the support pathway is such that Goal 1 actions provide the soft support and access point interventions, while Goal 2 actions provide the gateway for more sector specific skills training, employment and/or enterprise related interventions, as well as wellbeing interventions.
Skills Training & Employment Supports
A team of SECAD community and employment support officers has been present at Redbarn accommodation centre (former Quality hotel) on an almost weekly basis since the first arrivals there in early May. Our team met with the management and residents at the Old Imperial Hotel in Youghal during April and May. We have had a similar presence at Trabolgan holiday village almost weekly since early April with several group sessions delivered on social welfare supports, access to training, and employment supports. In early June, SECAD was notified of a newly arrived group at Warrensgrove, Lissarda, to which our community team responded onsite to meet with management and residents and assess needs; this group representing a slightly older age demographic and less in need of employment supports, more social and wellbeing.
Our survey findings revealed there is a hugely mixed diversity of qualifications and capacity among our Ukrainian communities across the centres and the area. Our SICAP employment team look at setting up group information sessions around the transference of qualifications and signposting to relevant professional bodies in Ireland for those interested in pursuing opportunities.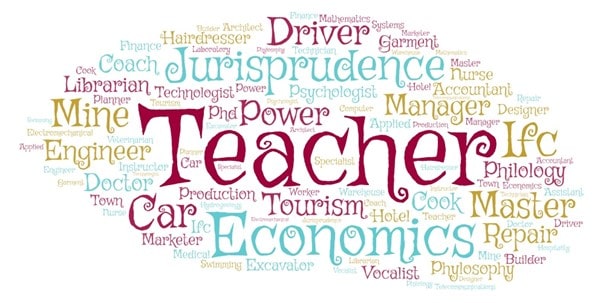 However, our survey also reveals that many are looking to gain employment in other sectors in Ireland and seeking access to specific industry training and skills in order to now move forward while in Ireland. This points to customer facing skills, food safety & hospitality, manual handling, Safe Pass, & retail.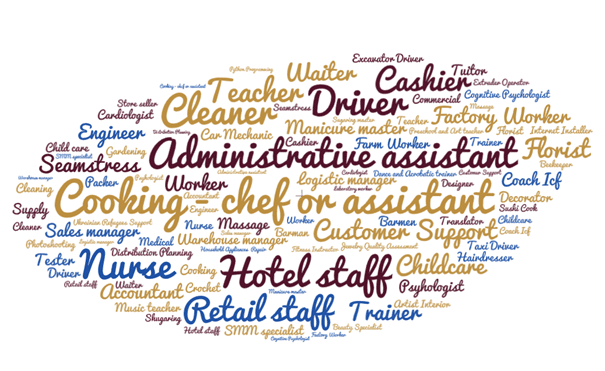 SECAD established a schedule of training and supports for the rest of 2022, which covers several of the sectoral skills areas highlighted above. This schedule cuts across four (4) different Goal 2 actions; Employment Pathways (SP2205); Pathway to Self-employment & Social Enterprise (SP2206); Get Job Ready (SP2207); Wellbeing in the Community (SP2209) complemented by the gateway Goal 1 action – Integrating New Communities. These interventions are as much as possible provided directly onsite at Accommodation centres, with some offerings potentially online. There is also an extensive element of interpreting and translation support built into these provisions where deemed useful.
| | |
| --- | --- |
| LDC Name | SECAD Partnership |
| Lot Number | 18-4 South & East Cork |
| Title of Case Study | SECAD Ukraine Supports Documentary |
| Thematic Area | Engagement Strategies with SICAP Target Groups / Communities |
| Target Group | Displaced Ukrainian populations fleeing from war |
| Video Link | https://youtu.be/Z5YCyNWDipg |